2020 was unprecedented, marking a year of uncertainty and resulting in rapid cultural and economic change. Despite the impact of COVID-19, some CPA firms were able to thrive. Learn what these firm professionals did differently to generate exceptional growth and profits as Lee Frederiksen, PhD, from Hinge Marketing shares the latest data from his research on CPA firm's client behavior along with recommendations on how your CPA firm can adapt to ...
More Information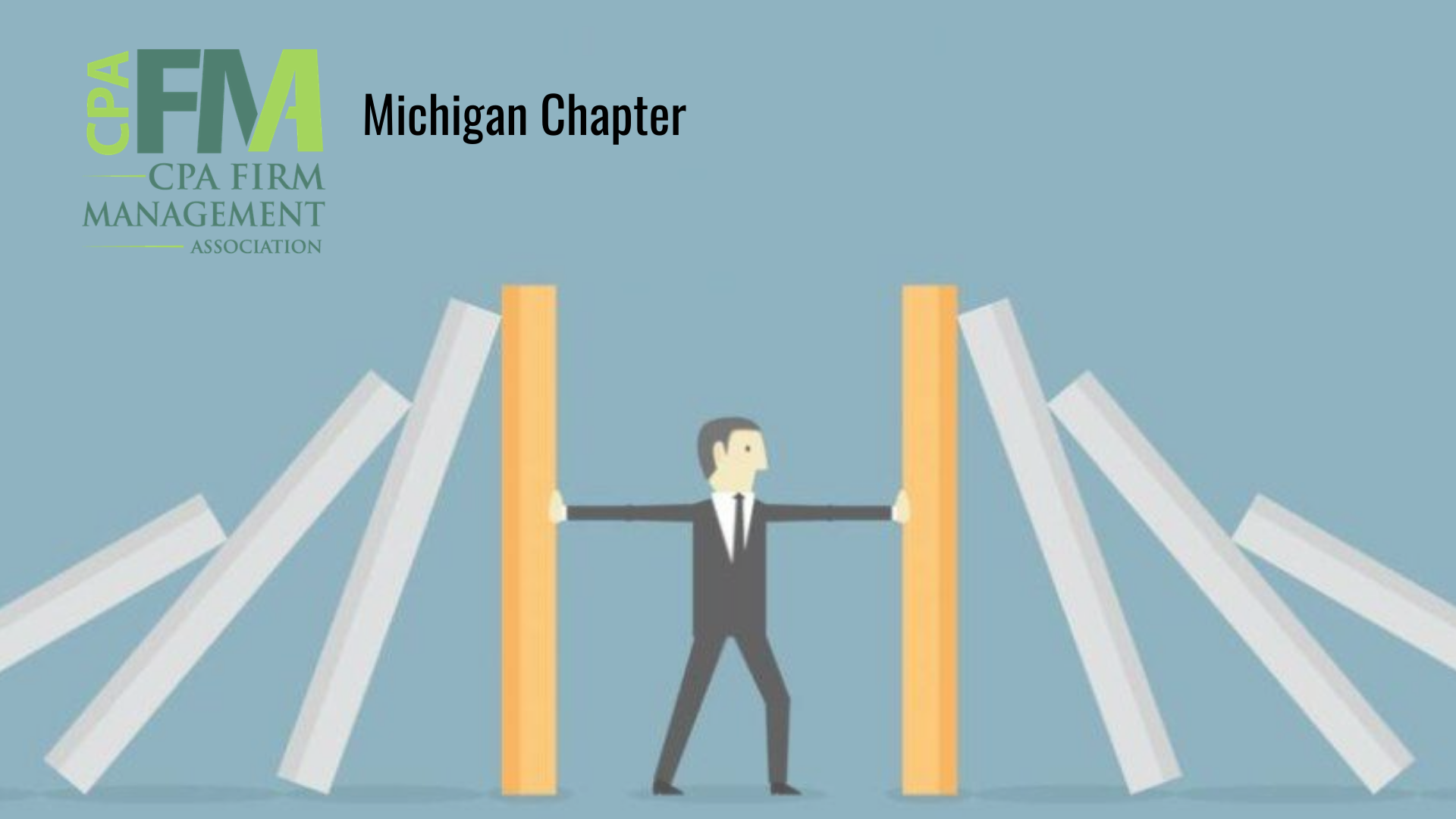 May 13, 2021
Bruce Hennes will speak on Crisis Management for Accounting Firms & Their Clients. Facebook, Twitter, Instagram and YouTube are now the places where a reputation built up over years of good work can be shattered in an instant. In a split second, accountants and consultants can find themselves in a position where they need to know how to manage a crisis situation for themselves, their firm or clients.
More Information
June 8 - 10, 2021
What's on the horizon for the profession? That's the multimillion-dollar question, and it's one that our thought leaders think about nonstop. Tap into their answers, insights and forecast during the CPAFMA National Practice Management Conference. You will learn precise next steps to push your business forward and emerge as an indispensable part of your firm's practice management. Your advantage during our collaboration with the AICPA ...
More Information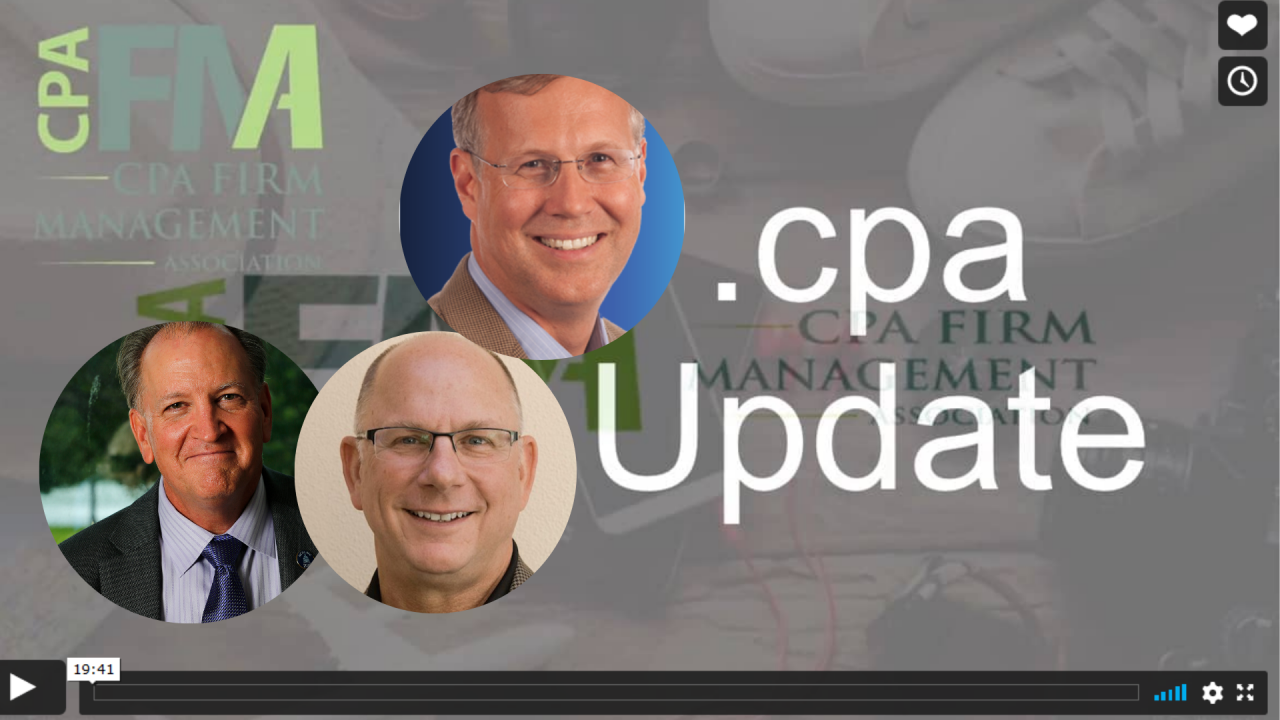 If you are in the 20% of firms your size that have not applied for .CPA, it is important for you to listen to the following video overview from Erik Asgeirsson, Roman Kepczyk and Bill Reeb on why you should register at least your firm's name prior to January 15th. This video also addresses the top questions being asked by CPA firms.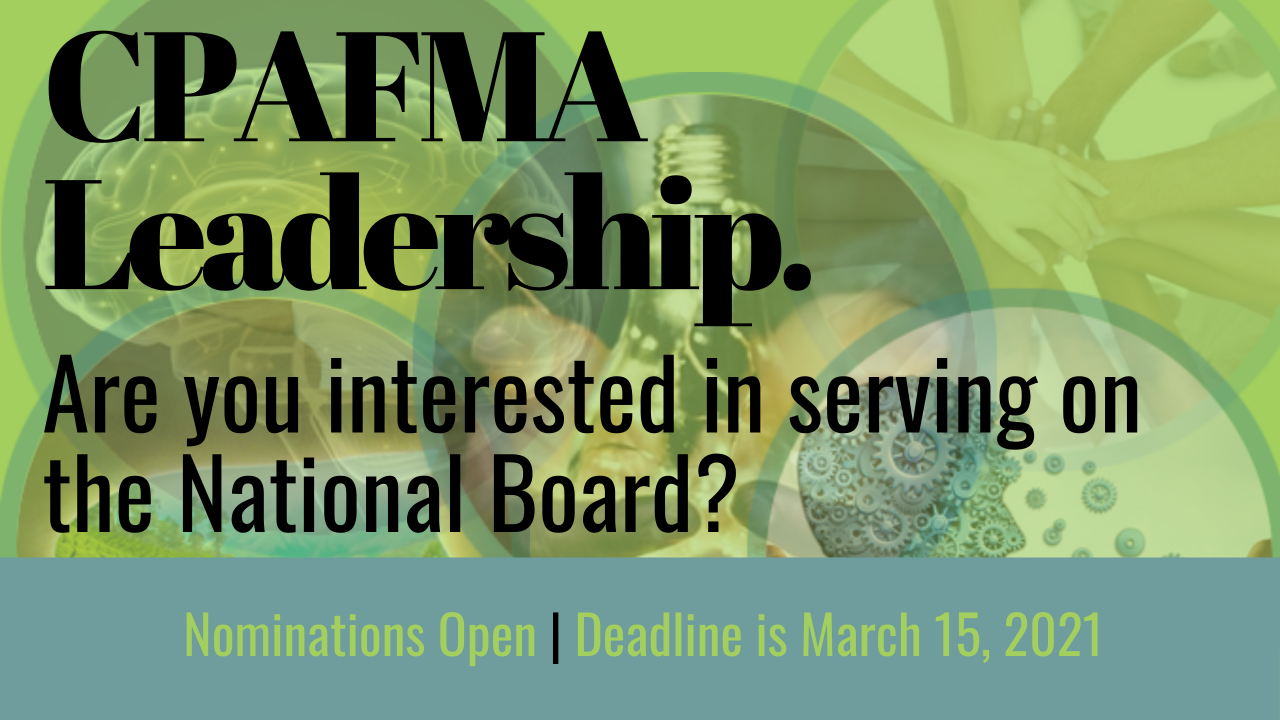 Are you willing to step forward as a leader in the profession and join the CPAFMA National Board of Directors? Do you know a CPAFMA peer who would be perfect for this important role? The CPAFMA Board of Directors is seeking qualified candidates to be considered for Board service for the 2021-2022 year. If you and/or another person responsible for the day-to-day management of your firm have a commitment to the organization and to the profession ...