Bruce Hennes will speak on Crisis Management for Accounting Firms & Their Clients. Facebook, Twitter, Instagram and YouTube are now the places where a reputation built up over years of good work can be shattered in an instant. In a split second, accountants and consultants can find themselves in a position where they need to know how to manage a crisis situation for themselves, their firm or clients.
More Information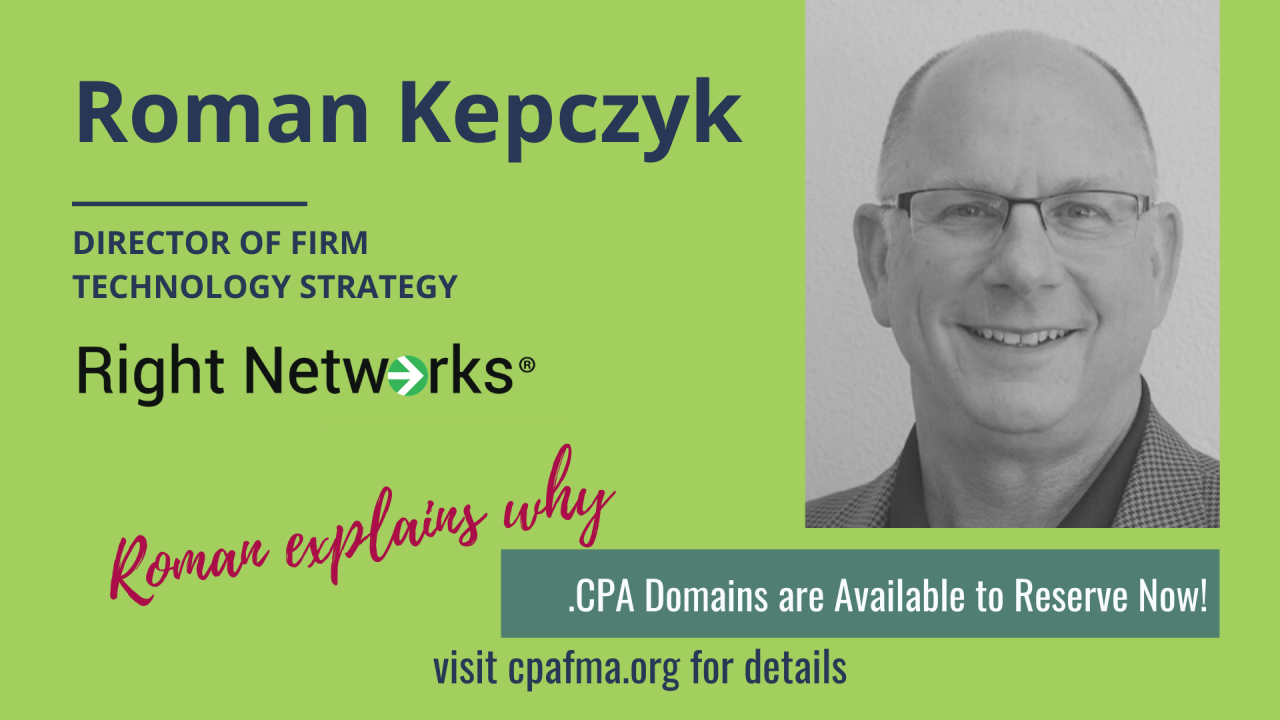 This past June, the AICPA was awarded the .cpa (dot CPA) top level (worldwide) domain which has been reserved exclusively for entities confirmed by the AICPA to be affiliated with the CPA profession. This was done to promote long term confidence when visiting a website with the .cpa extension or receiving an email from a person with an email address ending in .cpa instead of .com.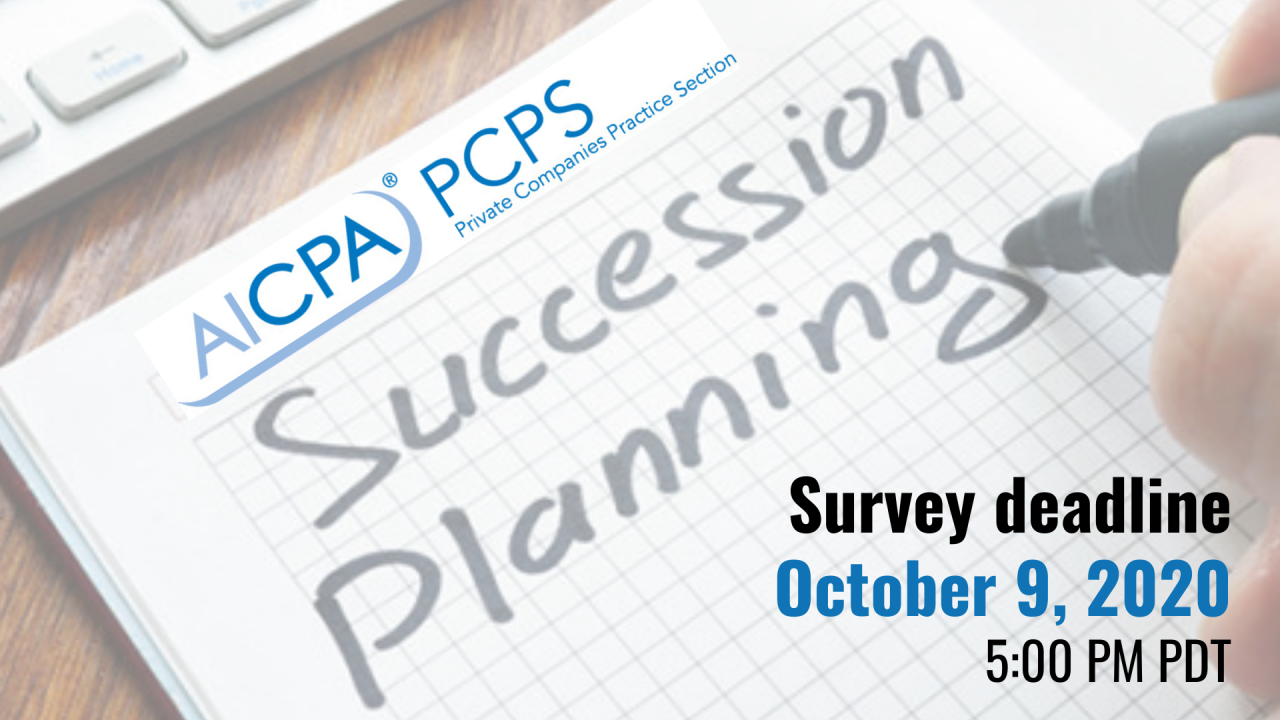 The AICPA Private Companies Practice Section's (PCPS) and Succession Institute's Succession Management survey is open until October 9, 2020.