Bruce M. Hennes Bruce Hennes is CEO of Hennes Communications, one of the few firms in North America focused exclusively on crisis management and crisis communications. With over 40 years' experience in communications, Bruce's past and present clients include the National Aeronautics & Space Administration, Avery Dennison, Lubrizol, Ohio University, Goodyear and scores of professional service firms, government agencies, large ...
More Information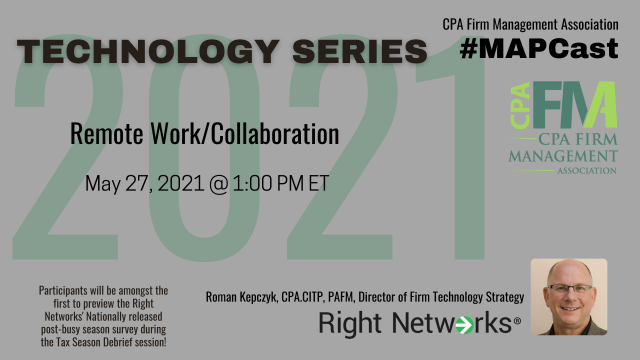 May 27, 2021
Are you working from home? What are future remote options? Join Roman Kepczyk as he discusses remote work considerations and capabilities including tools and processes to optimize collaboration both within the firm and with clients. Participants will learn why allowing remote work is a competitive advantage today and in the future.
More Information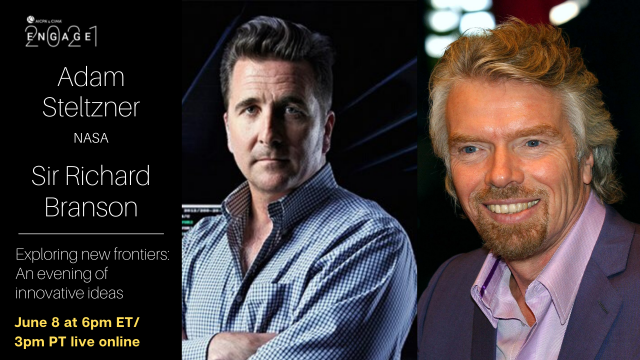 June 8, 2021
AICPA & CIMA ENGAGE 2021 and CPAFMA are proud to present "Exploring new frontiers: An evening of innovative ideas." This special event kicks off our extended summer programming and offers a rare opportunity to hear from some of the most influential thought leaders in the world. Register for the CPAFMA National Practice Management Conference and ENGAGE 2021 today to receive your exclusive access.
More Information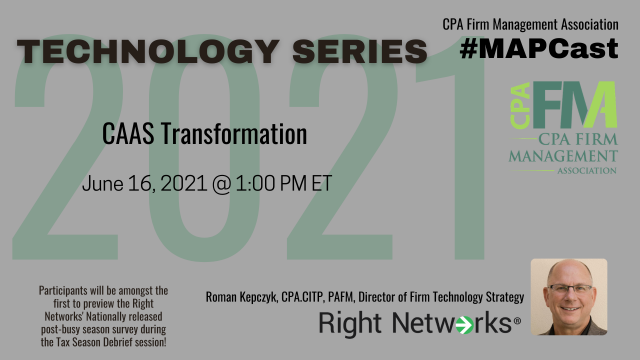 June 16, 2021
Roman Kepczyk will walk you through his playbook and help you convince your partners that offering more advisory services is the route to take along with the required technology stack, learning initiatives, and business changes your firm needs to consider.  He highlights the importance of targeting specialization within your firm and steps to take to make your firm an advisory rock star!
More Information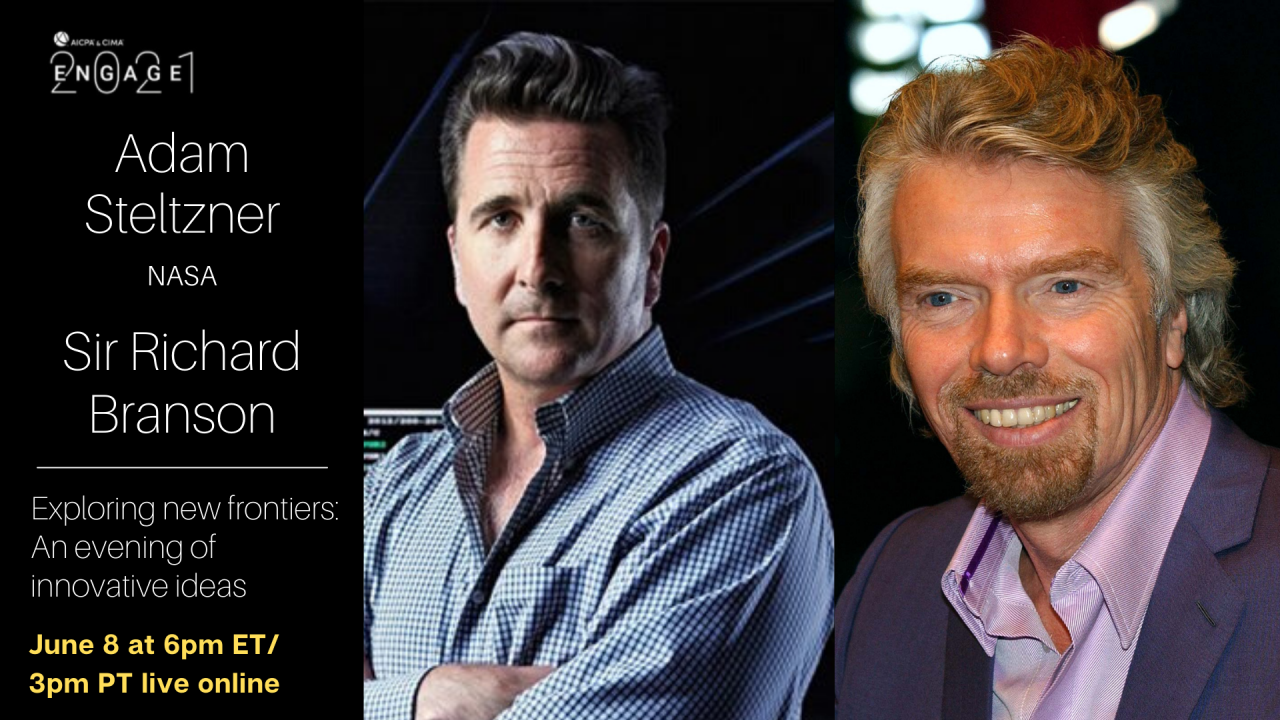 Take advantage of our exclusive virtual event, "Exploring New Frontiers: An Evening of Innovative Ideas", by registering for the 2021 CPAFMA National Practice Management Conference in conjunction with ENGAGE. The event will feature NASA engineer for Jet Propulsion Labs, Adam Steltzner, Virgin Group founder and entrepreneur, Sir Richard Branson, as the keynote speakers, and will ...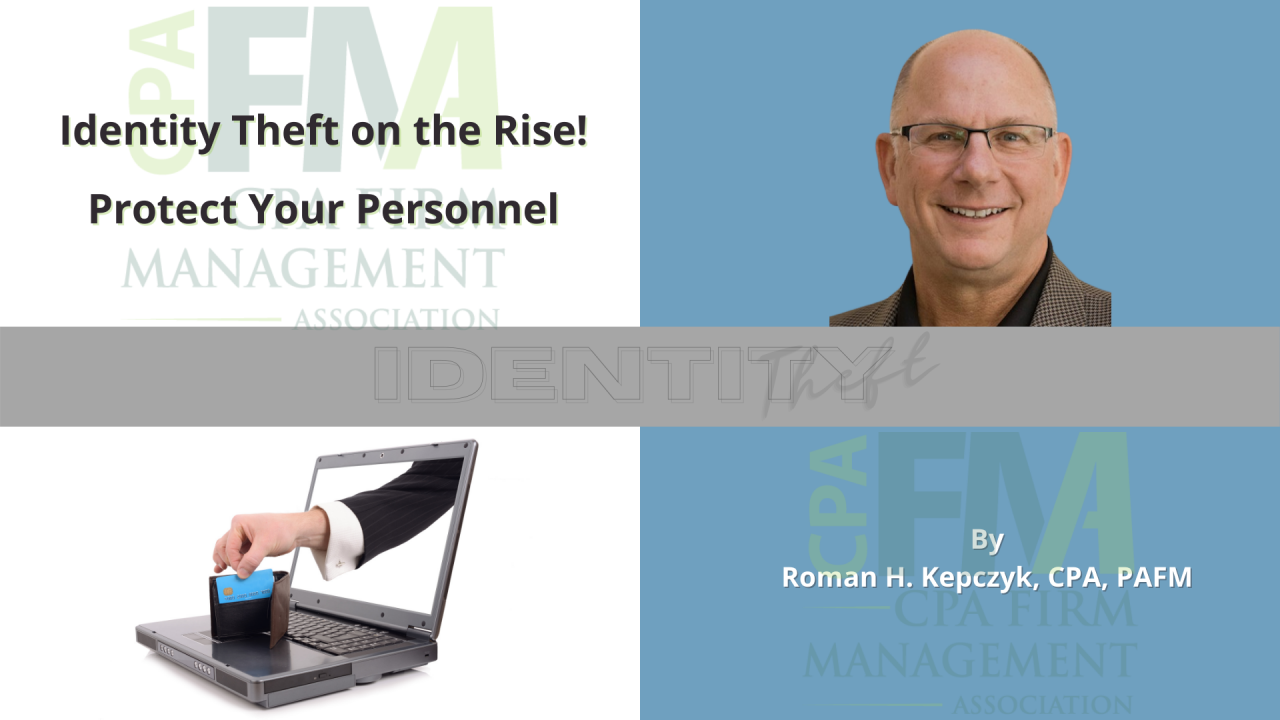 The latest Federal Trade Commission (FTC) report pointed out that just under 1.4M people in the US had their identities stolen in 2020, which was double the number of the previous year. Many of these thefts led to the creation of fraudulent driver's licenses, passports, health insurance cards, and other government identification but most thefts led to financial fraud with a whopping 394,280 ID thefts specifically targeting ...