It would NOT happen at my Firm! Workplace Violence on Your Doorstep… It is difficult to get through any week without hearing a story about an act of workplace violence or an active shooter situation that occurred somewhere in the world. Workplace violence is a potentially serious risk to any business or firm resulting in the potential for reduced productivity, decreased revenue and loss of reputation. Higher turnover results from the stress ...
More Information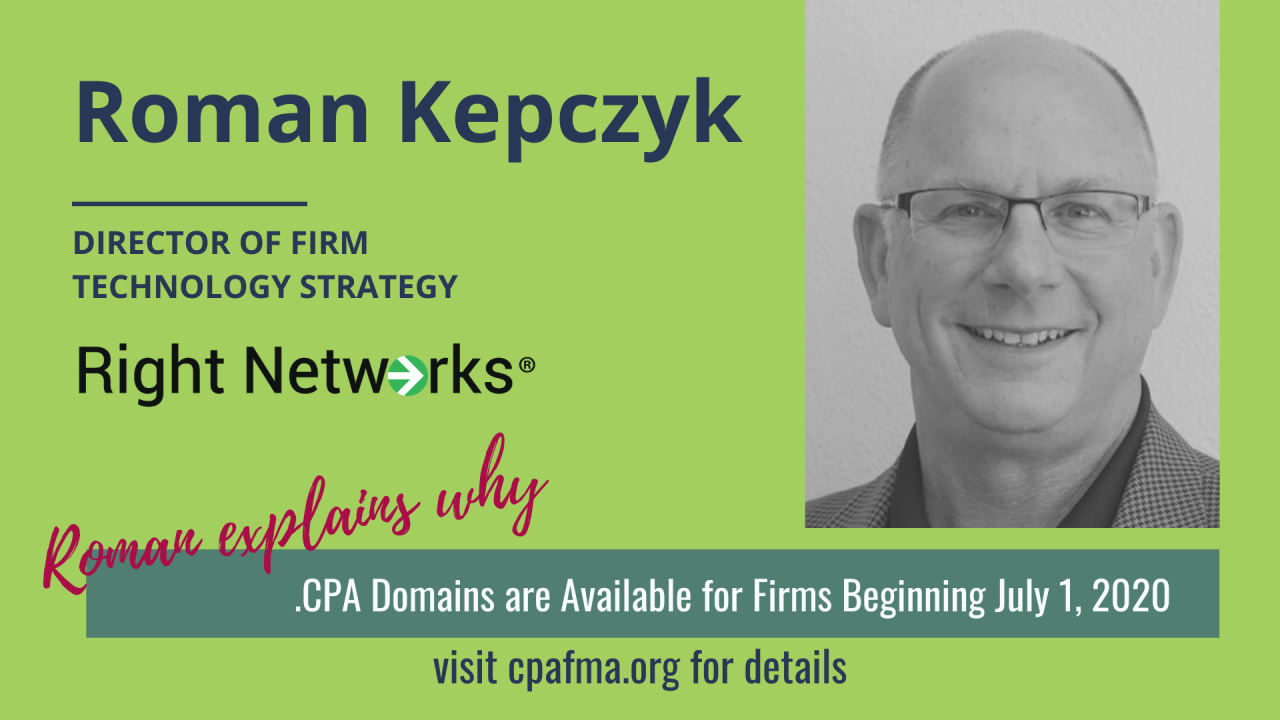 This past June, the AICPA was awarded the .cpa (dot CPA) top level (worldwide) domain which has been reserved exclusively for entities confirmed by the AICPA to be affiliated with the CPA profession. This was done to promote long term confidence when visiting a website with the .cpa extension or receiving an email from a person with an email address ending in .cpa instead of .com.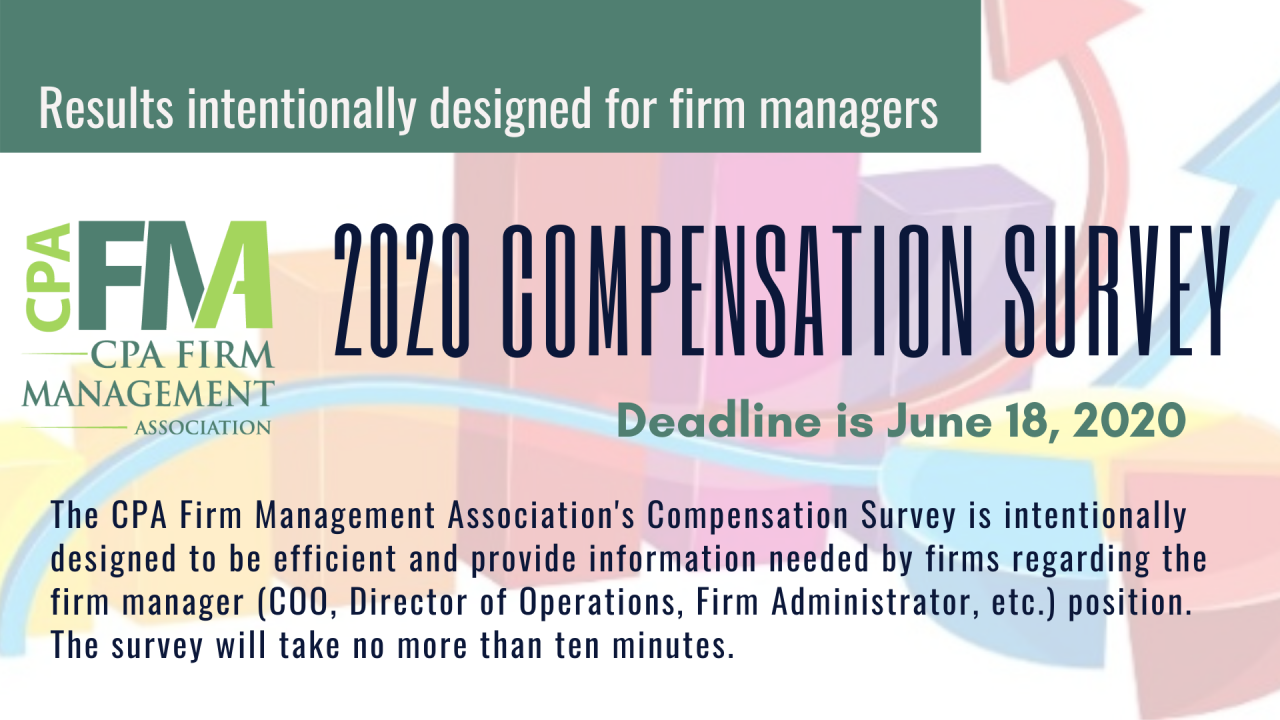 CPAFMA has launched their 2020 Firm Manager Compensation Survey.