Topic: Michigan Chapter Meeting Join Zoom Meeting https://zoom.us/j/9372220030 Meeting ID: 937 222 0030 Dial by your location +1 929 436 2866 US (New York)
More Information
Topic: Michigan Chapter Meeting https://zoom.us/j/9372220030 Meeting ID: 937 222 0030 Dial by your location +1 929 436 2866 US (New York) Meeting ID: 937 222 0030
More Information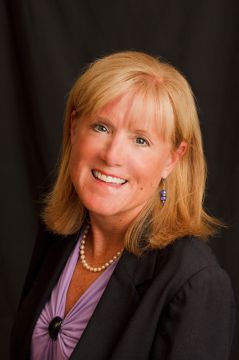 May 14, 2020
Please join us for our 1st face to face meeting of 2020! Our guest speaker will be Kathryn Scourby, CBCP, Principal of KNS Consulting, LLC. Kathy works with professional service firms to achieve their goals in the areas of business continuity, disaster preparedness, risk management and compliance. A Certified Business Continuity Professional (CBCP), she trains management professionals and all levels of staff at private service firms by ...
More Information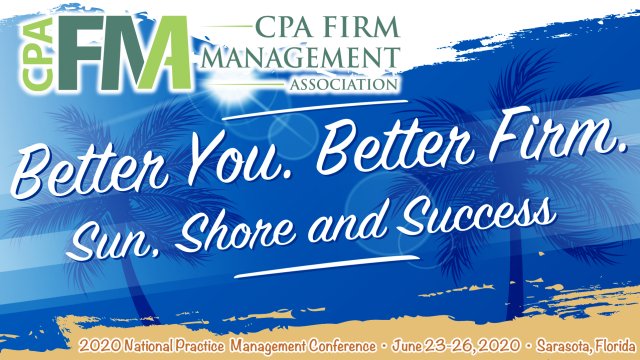 June 23 - 26, 2020
The 2020 NPMC will be exclusively designed to help participants professionally manage accounting firms of varying sizes. The two-and-a-half day educational extravaganza and exchange has something for everyone involved in accounting firm management.
More Information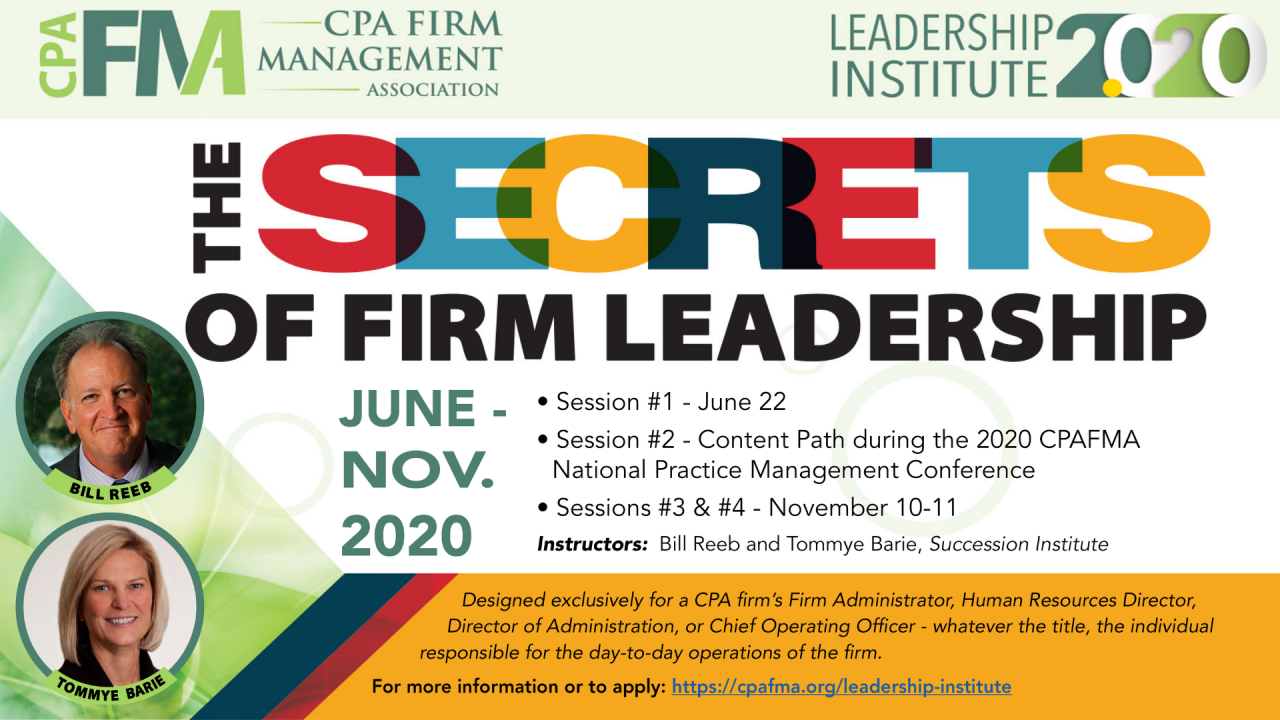 Firm managers are called to be leaders – by the best traditions of the accounting profession, by standards of professional responsibility, and by the expectations of the communities in which they work and live. And yet, until recently, there has been little attention given to leadership training for those responsible for the day-to-day management of CPA firms as they enter the profession and begin to develop the skills necessary for their ...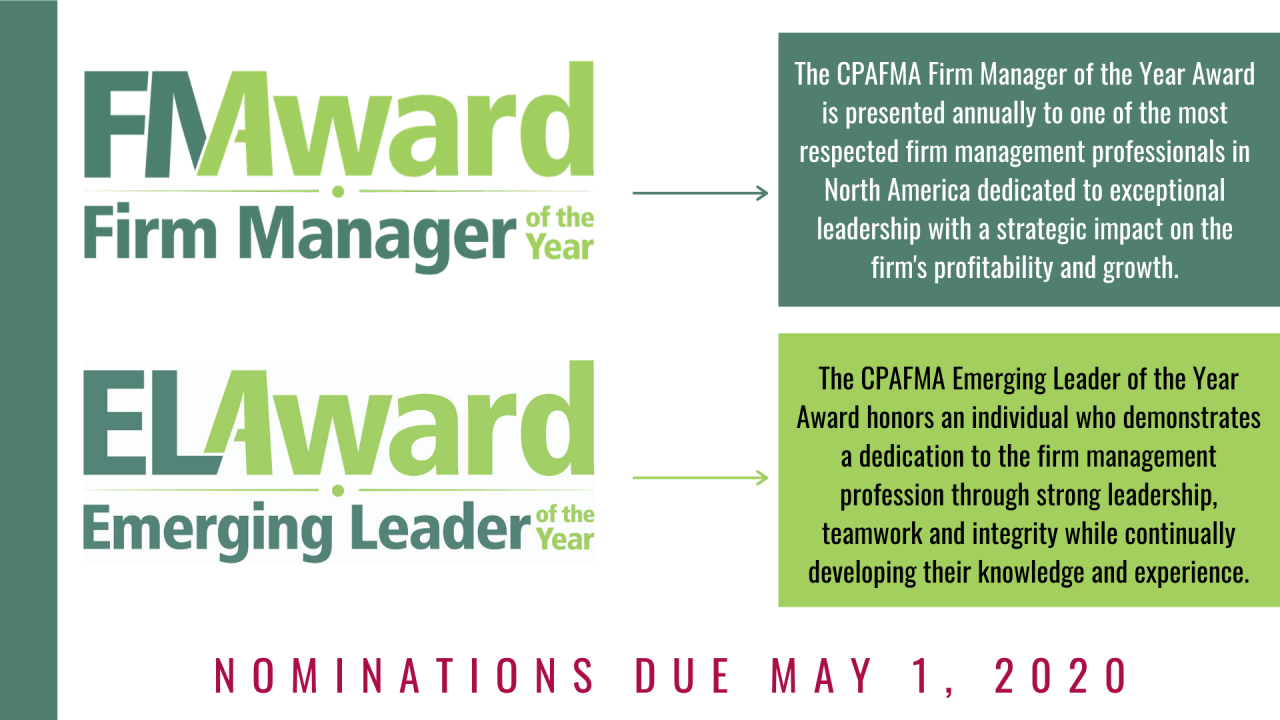 Does your firm have an emerging leader and/or an experienced firm management professional with achievements that should be recognized? If so, a nomination should be submitted for one of the Association's top honors. Nominations are due May 1, 2020. CPAFMA's Firm Manager of the Year Award is an annual award presented to one of North America's most experienced and respected firm management professionals. The FMAward honors a firm manager ...