Tony Candales brings more than 17 years of Enterprise Resource Planning experience, which includes application implementation, software installation, data conversion, end-user training, support, application reporting, systems integration, and Windows Server environment set-up.Tony's skills are instrumental in delivering highly successful Microsoft Dynamics implementations to a variety of clients in the construction, professional services, ...
More Information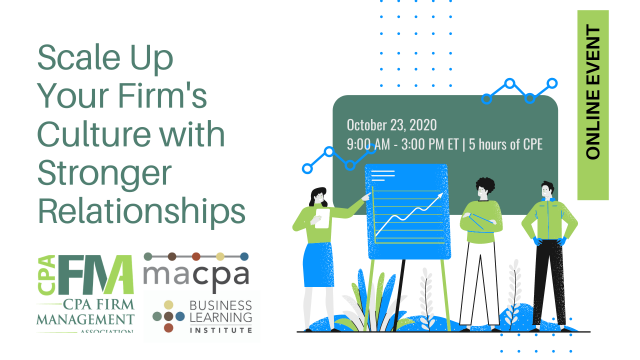 October 23, 2020
If you are a CPA firm manager, managing partner or HR professional, this online event is designed for you. Sponsored by CPAFMA's Washington D.C. Chapter and MACPA/BLI, sessions have been exclusively developed to help scale up your firm's culture with stronger relationships.
More Information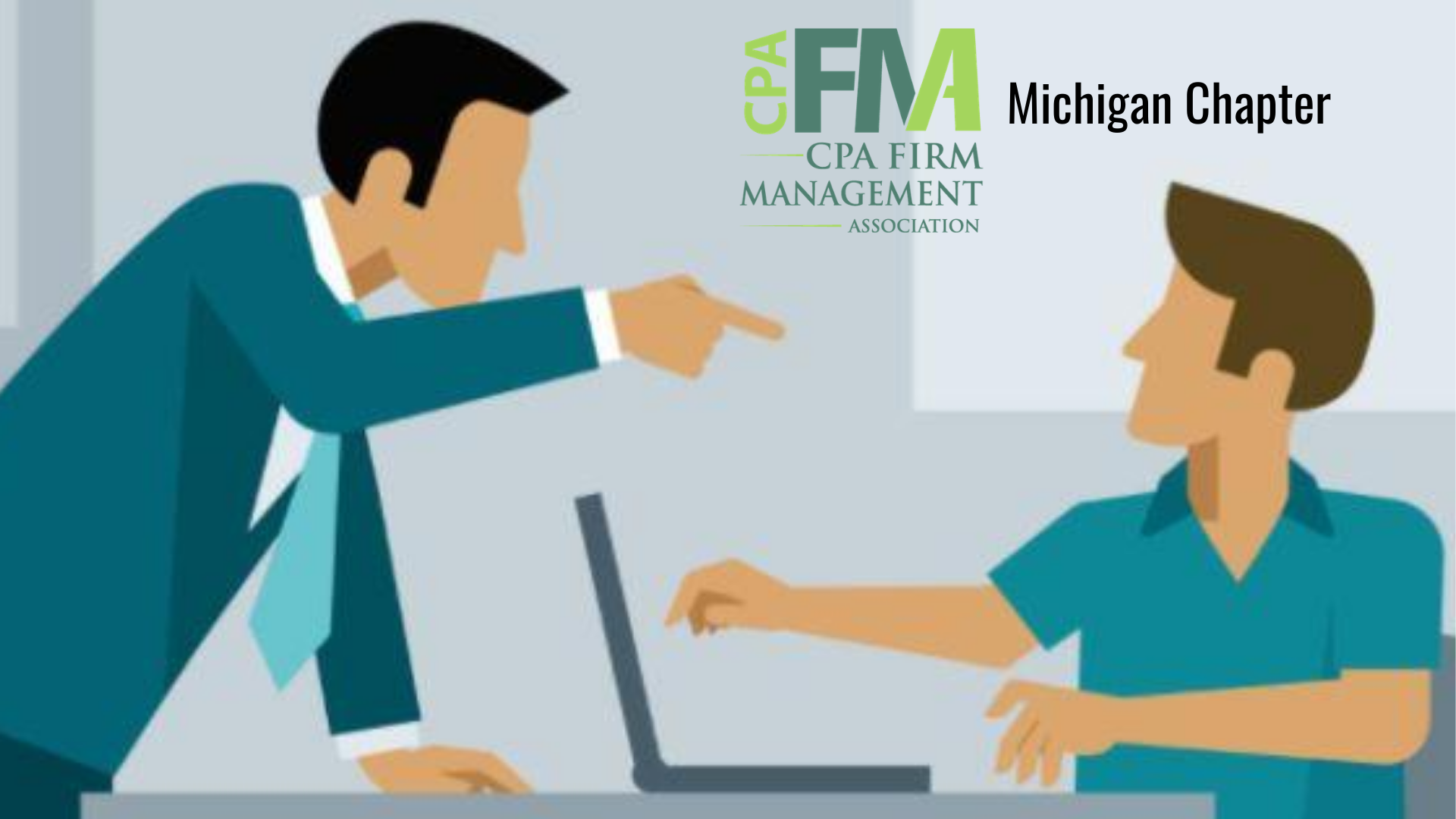 November 12, 2020
Sonja Stoos on Workplace Bullying LOCATION: Zoom Meeting link will be provided upon registration of event.
More Information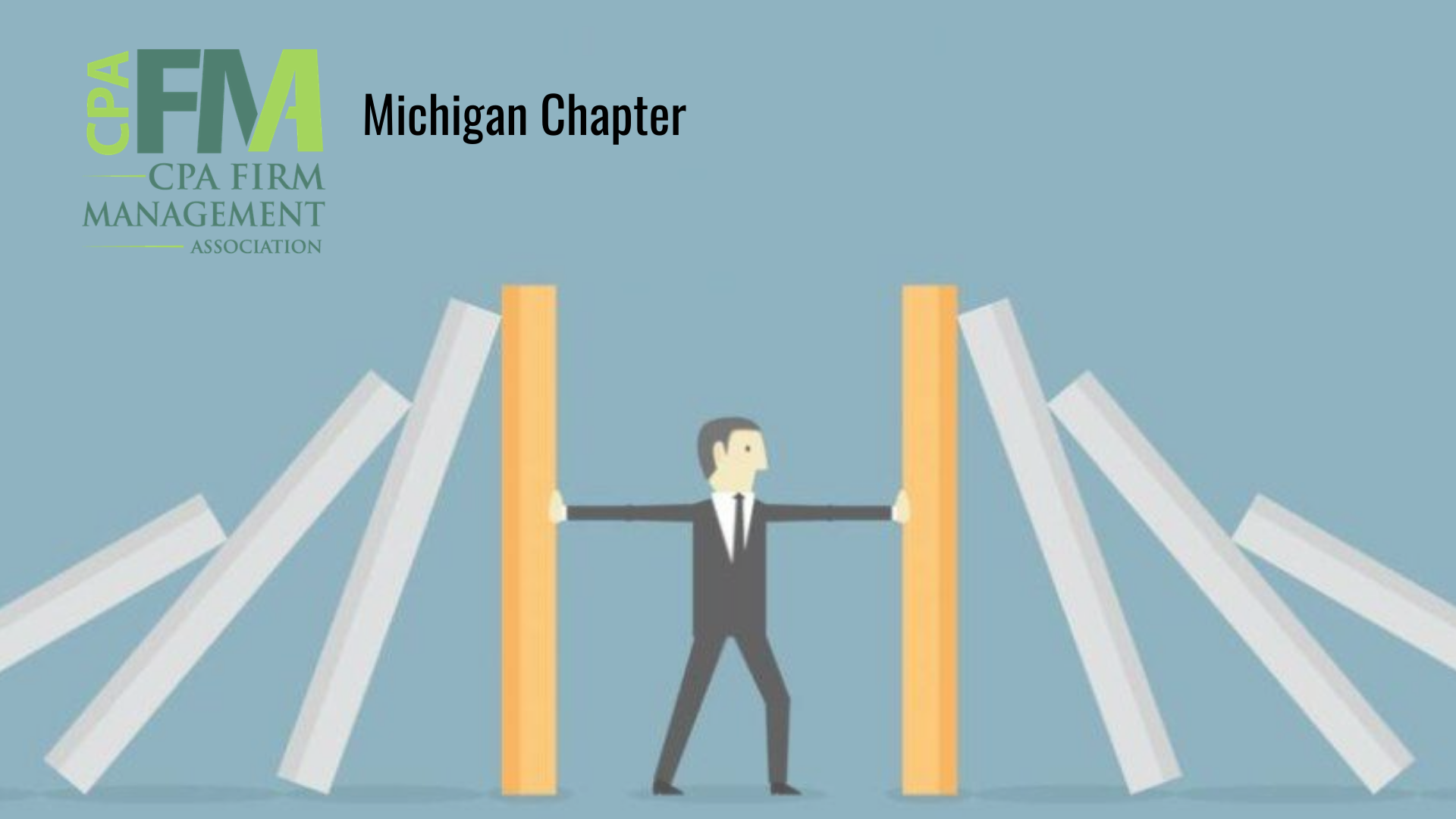 May 13, 2021
Bruce Hennes will speak on Crisis Management for Accounting Firms & Their Clients. Facebook, Twitter, Instagram and YouTube are now the places where a reputation built up over years of good work can be shattered in an instant. In a split second, accountants and consultants can find themselves in a position where they need to know how to manage a crisis situation for themselves, their firm or clients.
More Information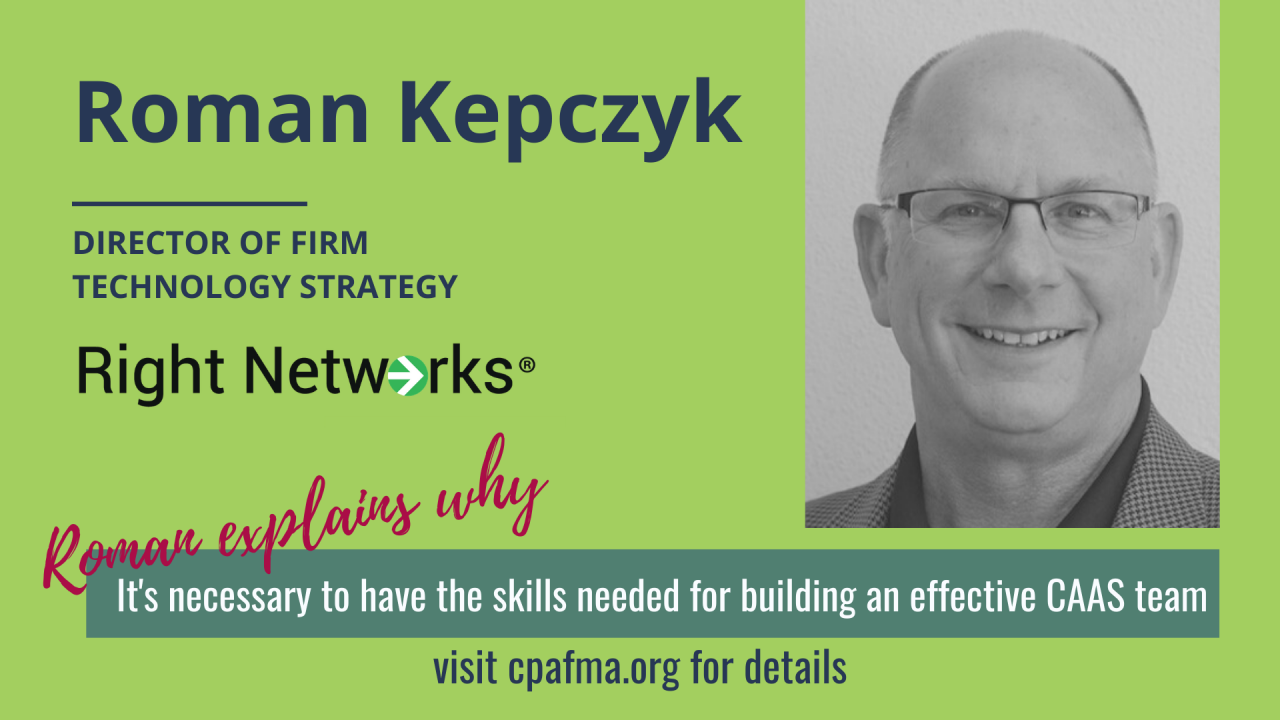 Taking time to assess the different capabilities and skills of your personnel will ensure that your team is well rounded and suited to meet the evolving changes that CAAS services requires. Help your firm by making sure all of these critical needs are met.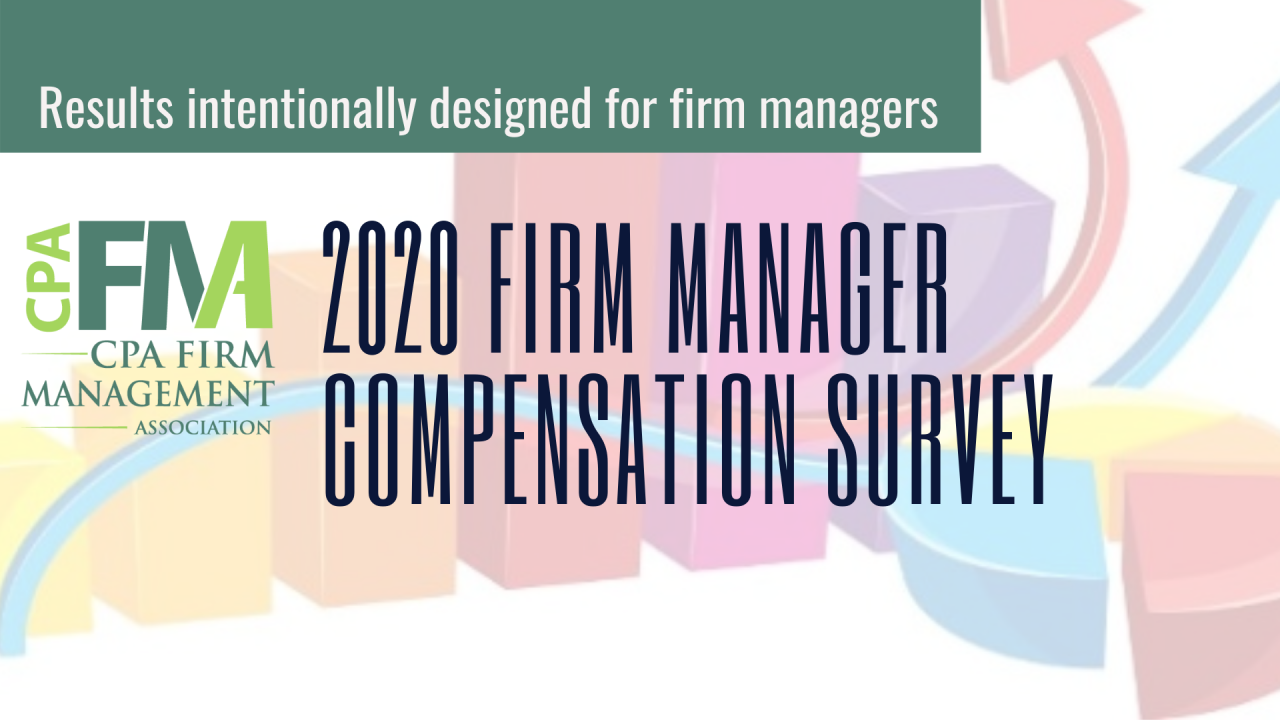 A tool that firms can use to help firm managers reach career path goals, the CPAFMA 2020 Firm Manager Compensation Survey was designed as a quick reference providing information relative to professionals managing accounting firms (i.e. firm managers, directors of administration, chief operating officers).