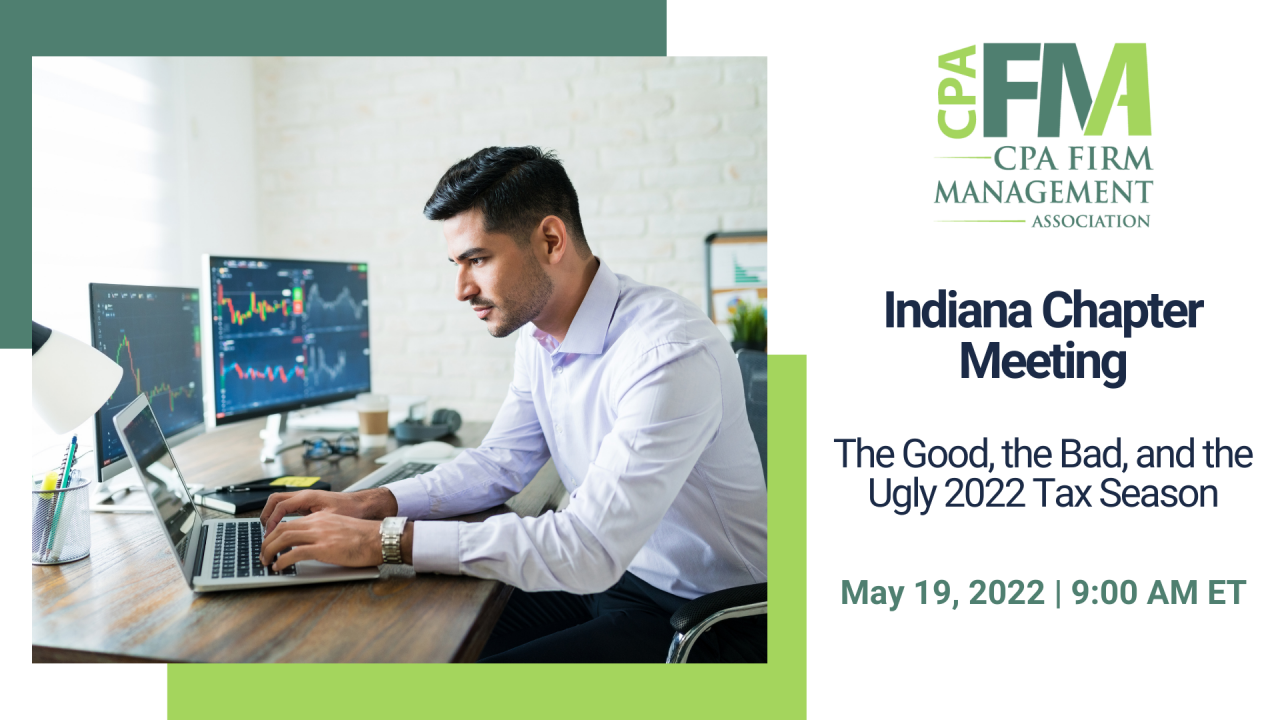 Indiana Chapter Meeting: The Good, the Bad, and the Ugly 2022 Tax Season
May 19, 2022 9:00am - 10:00am ET
Location Information:
Zoom

Join the Indiana Chapter Community as they present their annual "The Good, The Bad and The Ugly 2022 Tax Season" roundtable! Engage with other firm managers as they share the successes, failures, and lessons of this past tax season, as well as predictions heading into the summer season.
The event will be held virtually on May 19, 2022 from 9:00-10:00 AM EST. ALL CPAFMA MEMBERS ARE WELCOME TO ATTEND!
Save the date on your calendar and bring your list of questions. We look forward to seeing you there!