Due to COVID-19, the 2020 NPMC has been cancelled. We will be hosting an event in November 2020 for those managing accounting firms in today's challenging environment. Information will be available in the coming weeks as to the schedule and updates will be available as the program's content is finalized.
More Information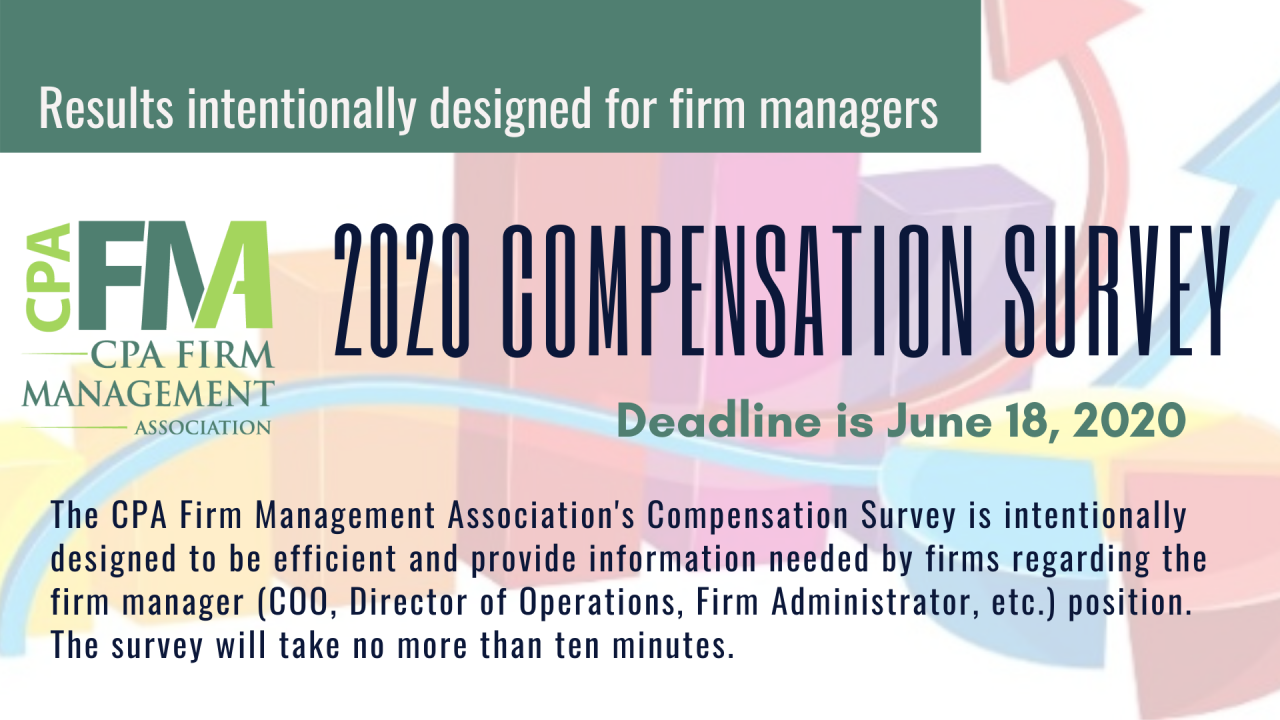 CPAFMA has launched their 2020 Firm Manager Compensation Survey.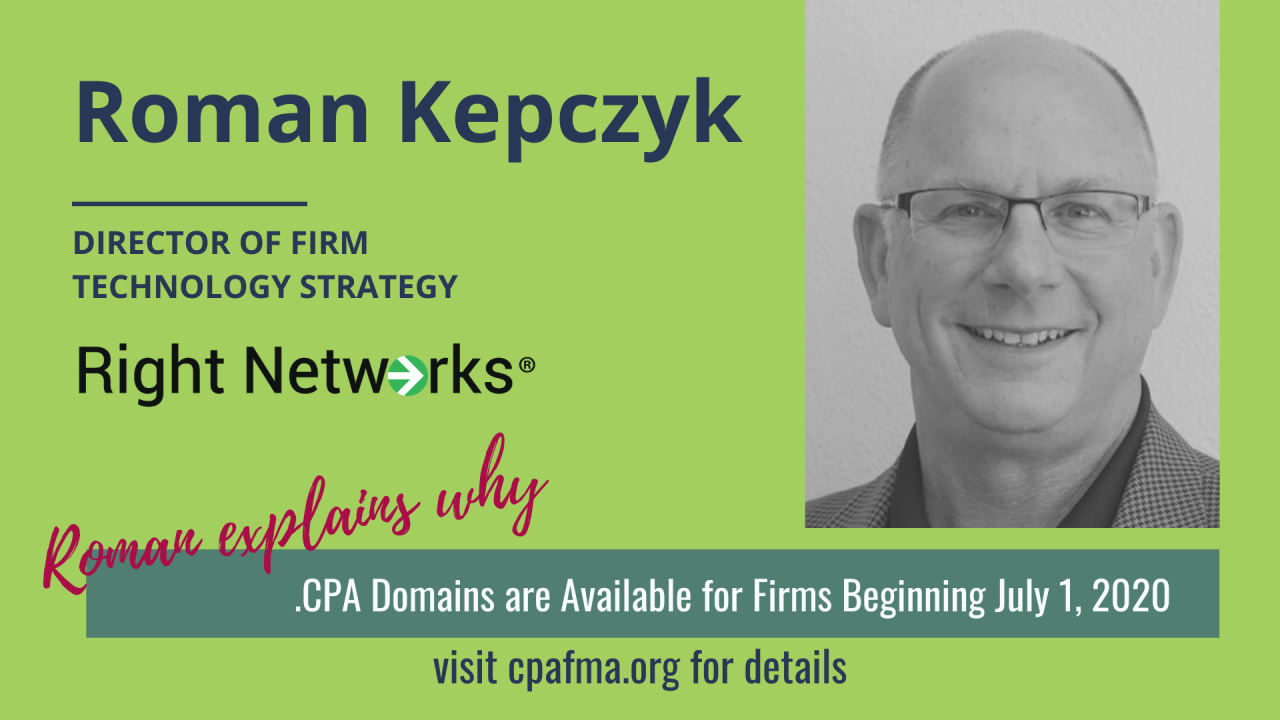 This past June, the AICPA was awarded the .cpa (dot CPA) top level (worldwide) domain which has been reserved exclusively for entities confirmed by the AICPA to be affiliated with the CPA profession. This was done to promote long term confidence when visiting a website with the .cpa extension or receiving an email from a person with an email address ending in .cpa instead of .com.