The 2020 NPMC will be exclusively designed to help participants professionally manage accounting firms of varying sizes. The two-and-a-half day educational extravaganza and exchange has something for everyone involved in accounting firm management.
More Information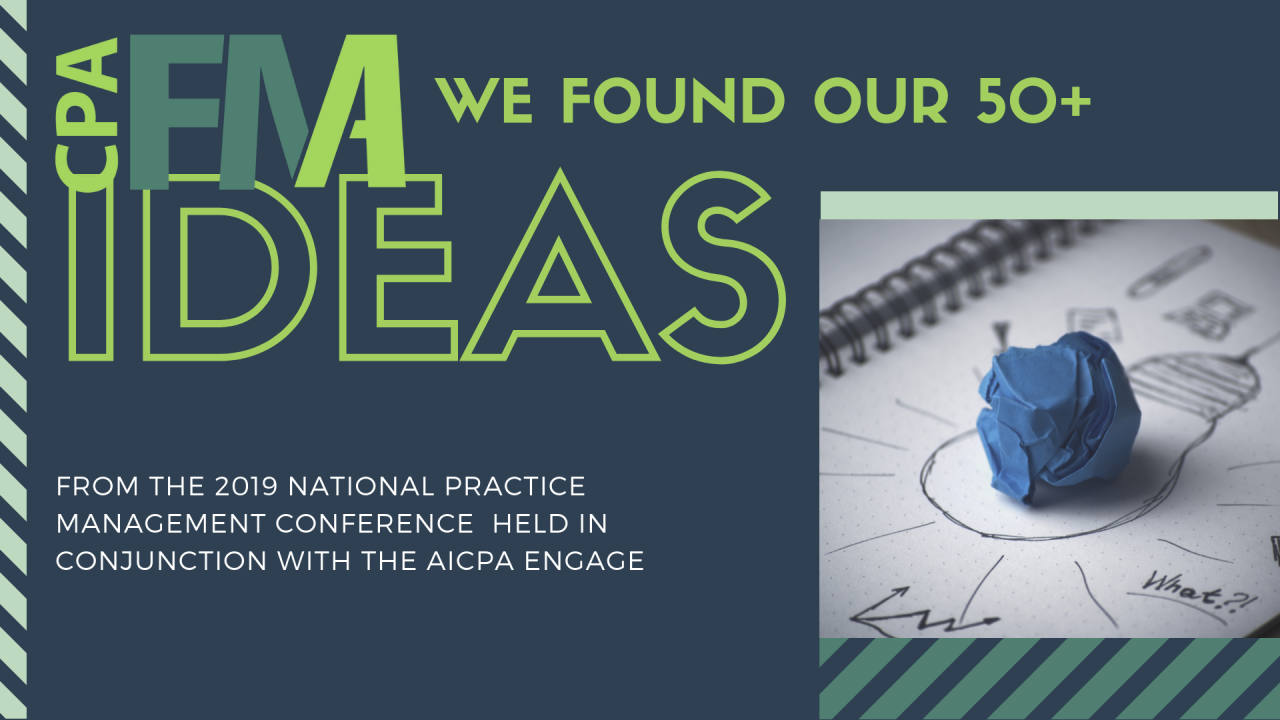 Thank you to all AICPA ENGAGE/CPA National Practice Management Conference participants who contributed to our 50 Ideas in 50 Minutes session which actually generated 57 ideas. Special thanks to our facilitator, Bob Biddle, PAFM and company. If you are interested in learning more about these ideas, contact CPAFMA HQ.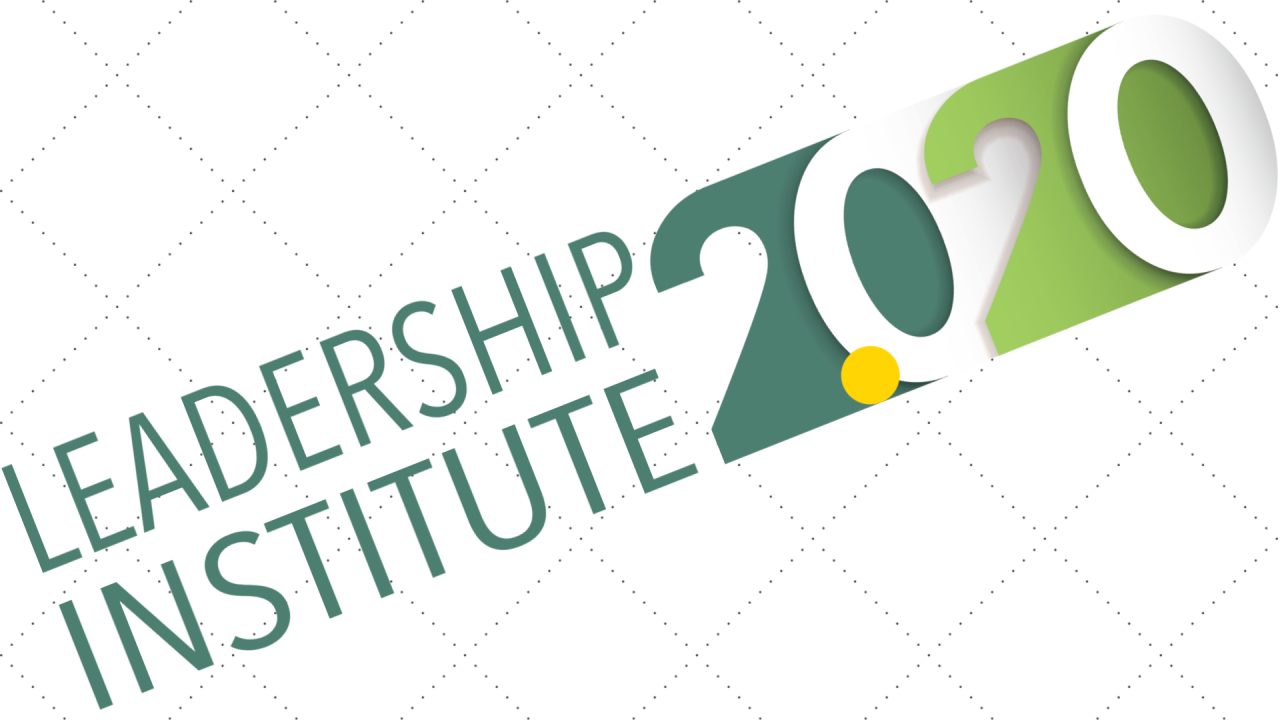 Firm managers are called to be leaders – by the best traditions of the accounting profession, by standards of professional responsibility, and by the expectations of the communities in which they work and live. And yet, until recently, there has been little attention given to leadership training for those responsible for the day-to-day management of CPA firms as they enter the profession and begin to develop the skills necessary for their ...