Trending thought leaders today dismiss realization as something non-important, yet so many firms still use the metric as central to their firm's management and compensation. In this 60-minute MAPCast led by a nationally recognized consultant, Guy Gage of PartnersCoach and Alan Alexander, Chief Operating Officer of Jackson Thornton, participants will hear about an approach that uses realization differently. Instead of it being a measure of ...
More Information
April 29 - July 30, 2021
SAVE THESE DATES: 4/29/2021- 7/30/2021 The age of technology in accounting has truly arrived and impacts every aspect of an accounting firm. Don't miss this Technology Series that will include SIX educational 60-minute sessions presented by Roman Kepczyk, CPA.CITP, CGMA, PAFM, Director of Firm Technology Strategy with Right Networks. Topics include Your Tax Season Debrief, Strategic Technology Outlook, Remote Work / Collaboration, CAAS ...
More Information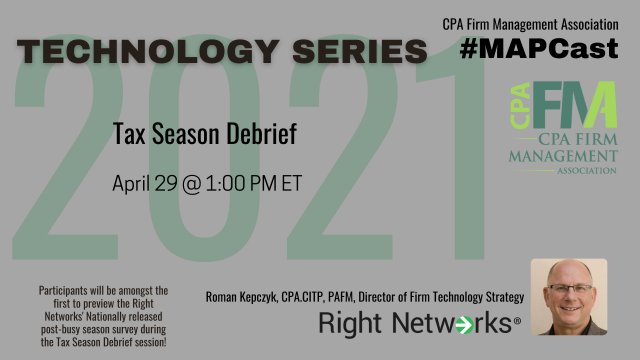 April 29, 2021
SAVE THE DATE! April 29, 2021 1:00 PM - 2:00 PM EST Join us for this 60-minute MAPCast to learn more about optimizing your firm's tax production processes and be amongst the first to preview the Right Networks' Nationally released post-busy season survey during the session! Presented by Roman Kepczyk, CPA.CITP, CGMA, PAFM, Director of Firm Technology Strategy, Right Networks.
More Information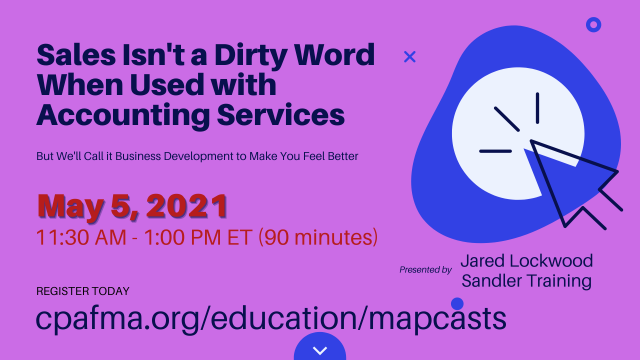 May 5, 2021
This 90-minute MAPCast for those responsible for the management of a CPA firm and for the continued development of business for the firm will provide insights as to why "sales" should not be seen as a dirty word when used in the accounting profession.
More Information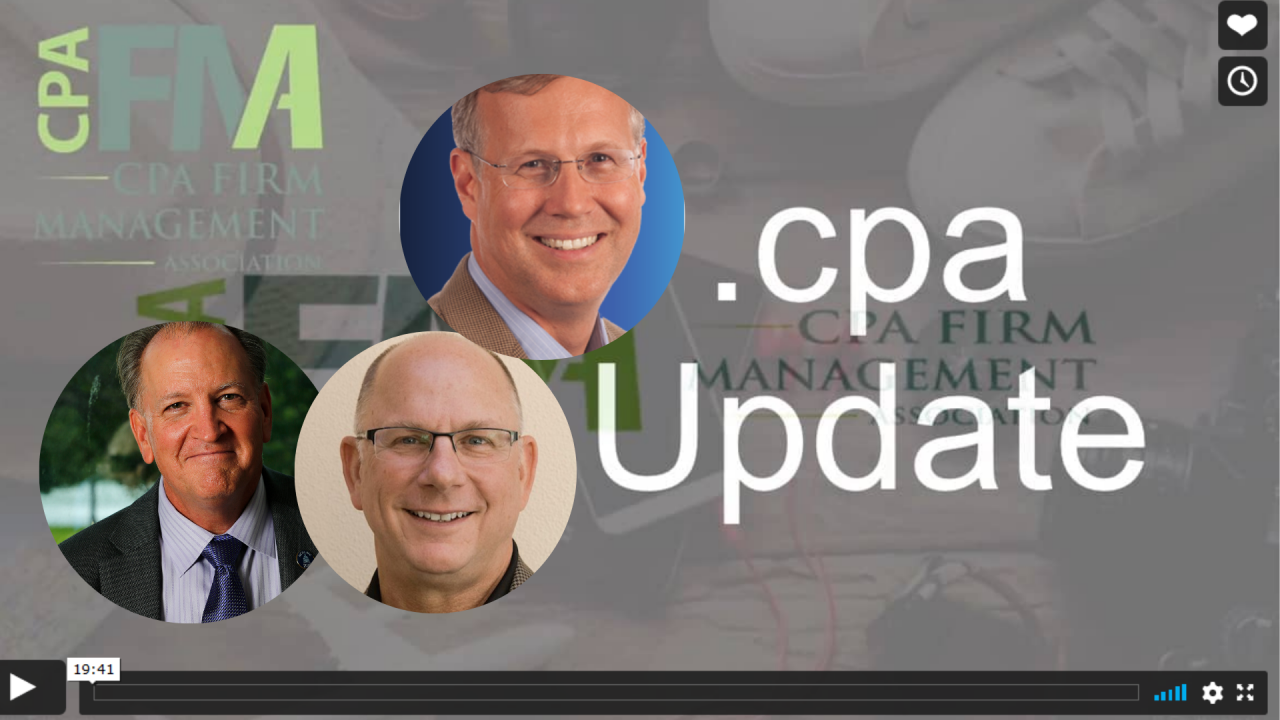 If you are in the 20% of firms your size that have not applied for .CPA, it is important for you to listen to the following video overview from Erik Asgeirsson, Roman Kepczyk and Bill Reeb on why you should register at least your firm's name prior to January 15th. This video also addresses the top questions being asked by CPA firms.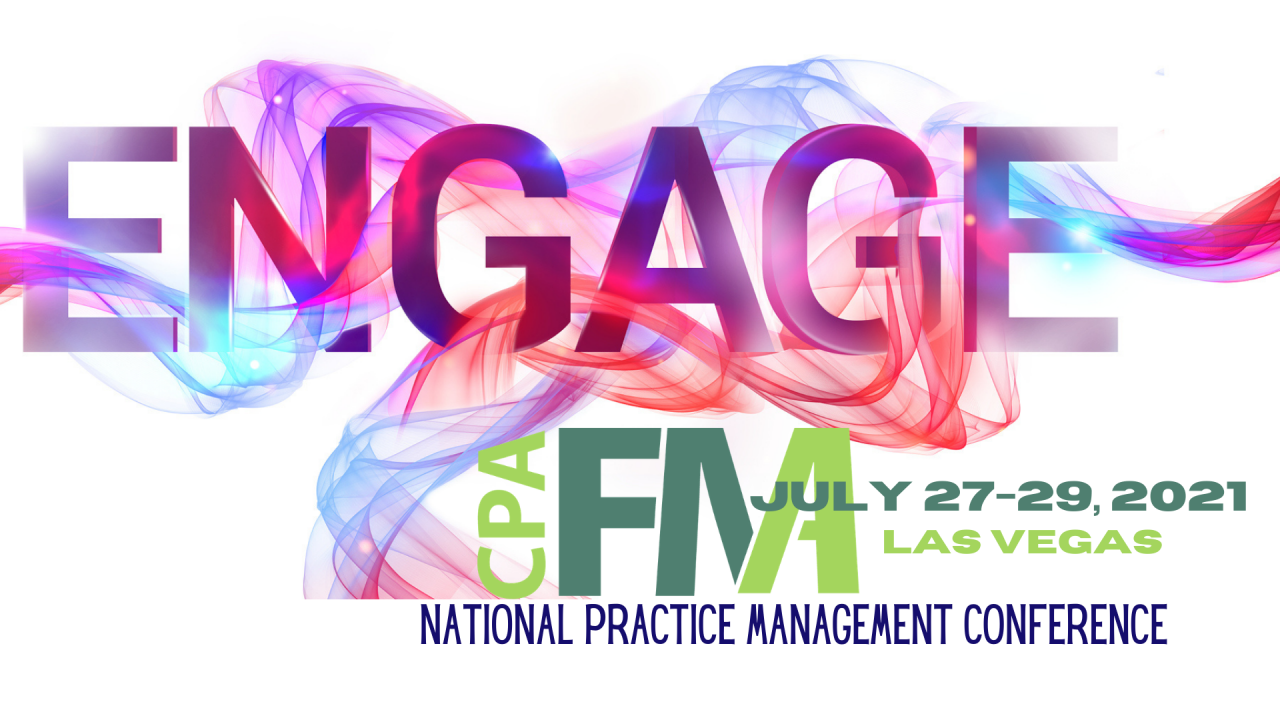 Are you as excited for CPAFMA's 2021 National Practice Management Conference as we are? This year we are partnering with AICPA's ENGAGE, the biggest accounting event of the year and it will be here before you know it, June 8-10, and the updated agenda is now available. To reward our early registrants, we're offering a limited-time discount - sign up today and you'll save $100. ENGAGE brings together ten tracks focused on a ...