Due to COVID-19, the 2020 NPMC has been cancelled. We will be hosting an event in November 2020 for those managing accounting firms in today's challenging environment. Information will be available in the coming weeks as to the schedule and updates will be available as the program's content is finalized.
More Information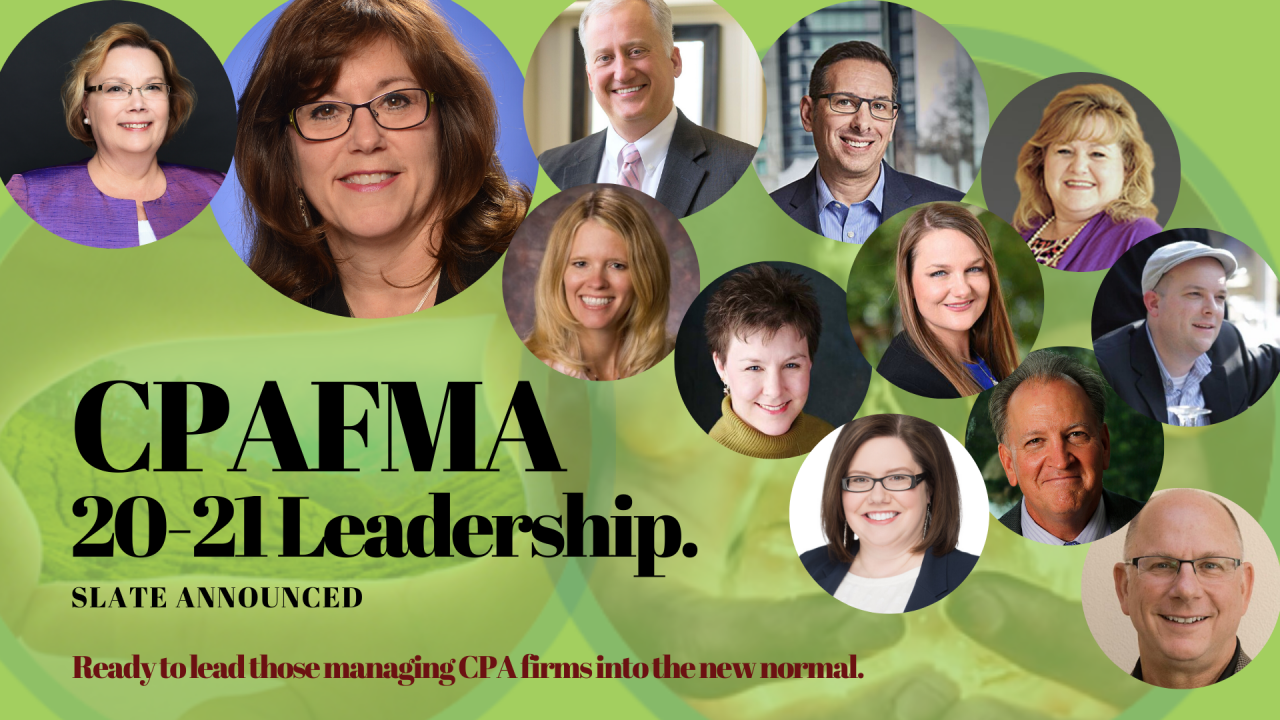 CPAFMA's 2020 Nominating Committee, chaired by Ann White, PAFM, BDO USA LLP, recently presented to the National Board of Directors the following slate of candidates for the 2020-2021 Board of Directors. The leadership team unanimously ratified the recommended slate.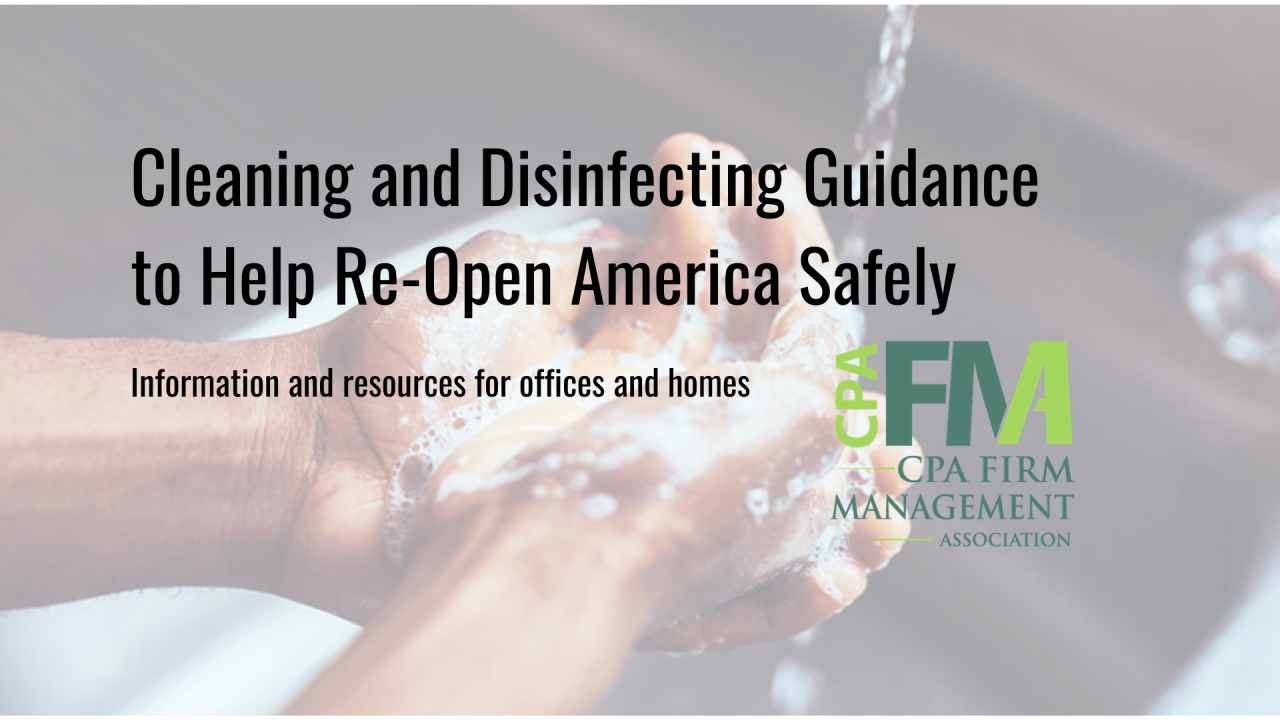 This guidance is intended for all Americans, whether you own a business, run a school, or want to ensure the cleanliness and safety of your home. Reopening America requires all of us to move forward together by practicing social distancing and other daily habits to reduce our risk of exposure to the virus that causes COVID-19. Reopening the country also strongly relies on public health strategies, including ...