The 2020 NPMC will be exclusively designed to help participants professionally manage accounting firms of varying sizes. The two-and-a-half day educational extravaganza and exchange has something for everyone involved in accounting firm management.
More Information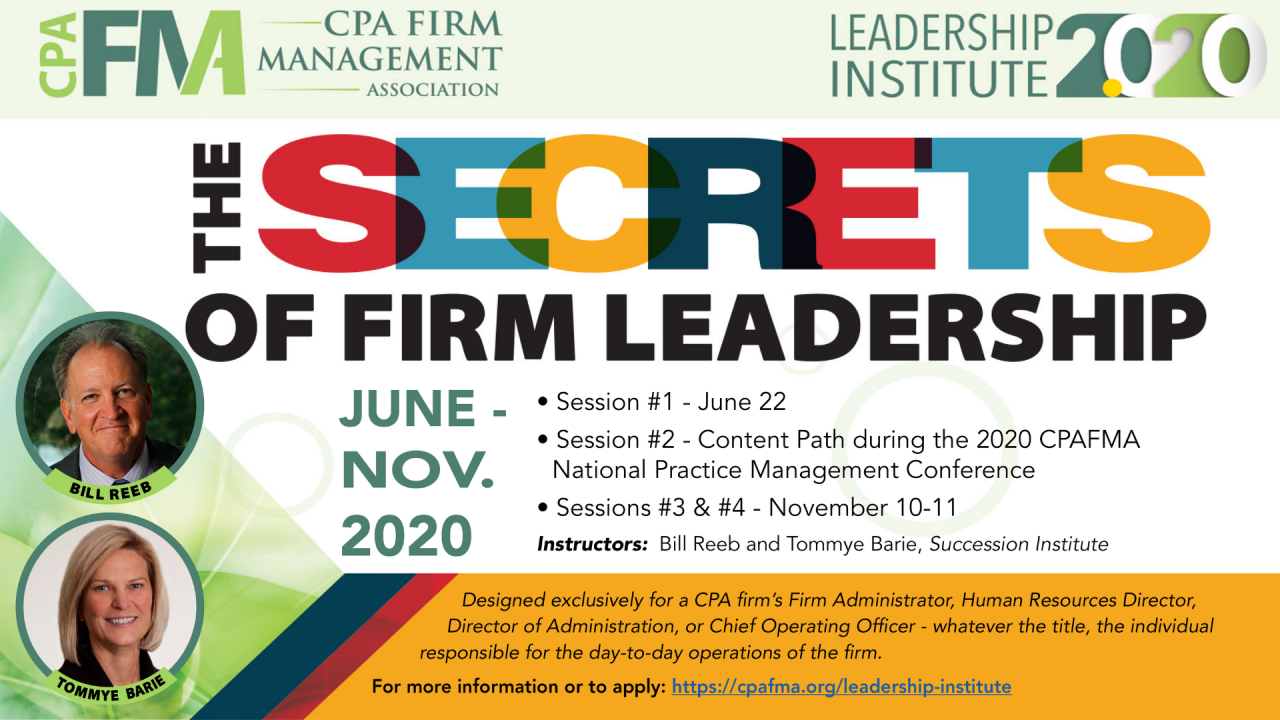 Firm managers are called to be leaders – by the best traditions of the accounting profession, by standards of professional responsibility, and by the expectations of the communities in which they work and live. And yet, until recently, there has been little attention given to leadership training for those responsible for the day-to-day management of CPA firms as they enter the profession and begin to develop the skills necessary for their ...

CPAFMA is excited to launch Connect, one of the most powerful member benefits CPAFMA has ever had. It is your connection to an incredible resource – colleagues who share your challenges, uncertainties and successes. We know the value that CPAFMA members put on networking and educational opportunities we provide through our conferences, local and regional chapter events and online and on-demand programs throughout the ...