BDO Alliance Workshop & Networking Event
June 10, 2019
More Details
MAPCast: 2019 CPA Firm Techs, Trends and Disrupters
April 23, 2019
More Details
MAPCast: How to Prepare for a Deposition
May 7, 2019
More Details
MAPCast: 2019 Tax Season Debrief
May 10, 2019
More Details
MAPCast: Building a Better Marketing Budget: How Much to Spend and What to Spend it on
May 15, 2019
More Details
Ohio Chapter Meeting
May 17, 2019
More Details
MAPCast: Security Briefing for CPA Firm Personnel
May 23, 2019
More Details
MAPCast: IT Considerations in M&A
May 31, 2019
More Details
MAPCast: Remote Workplace Trends and Techs
June 5, 2019
More Details
MAPCast: IT Infrastructure Update/Optimization
June 20, 2019
More Details
MAPCast: The Accountants Exposure To Litigation In Failure To Detect Fraud
June 27, 2019
More Details
MAPCast: Lean CPA Firm Administration
July 2, 2019
More Details
MAPCast: Transitioning from Compliance to Consulting
July 9, 2019
More Details
Missed a MAPCast?
PODCast archives are available.
Order Now
The Ohio Chapter keeps detailed minutes of each meeting.
Read Minutes
Ohio Chapter Meeting
February 15, 2019 9:30am - 3:00pm

Location:
Ohio Society of CPAs
4249 Easton Way, Suite 150
Columbus, OH 43219

Contact Name:
Tammy Boring
Contact Phone:
(740) 654-9989
Contact Email:
tboring@snydercpas.com
Cost(s):
$35.00 Member / $35.00 Non-Member
Do's and Don'ts of Critical HR Functions.
Do you ever wonder if you are documenting enough, too much, what has changed or what should we be capturing in that employee performance review? This presentation will address those Do's and Don'ts of critical HR functions, such as hiring/firing, performance evaluations, and creating documentation for HR actions. In addition, a discussion of key trends in employment law for 2019.
Speaker – Jeffrey J. Patter, Managing Partner, Carlile Patchen & Murphy LLP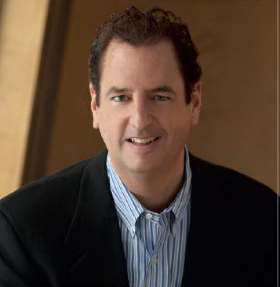 Jeff Patter currently serves as Carlie Patchen & Murphy's Managing Partner, and is a member of the firm's Executive Committee. He is also the firm's Administrative Partner, is Co-Chair of the Litigation Department and is the Practice Group Leader of the Employment Law Group.

Jeff Patter's practice is focused primarily on business, employment, and litigation matters. Throughout his career, he has represented businesses of all sizes and has negotiated numerous multi-million dollar sales and acquisitions of corporate entities. He has also managed projects involving customs and trade matters, class action lawsuits, environmental law, real estate, intellectual property, immigration, corporate compliance, and corporate governance. In addition, Jeff is regularly involved in the discovery of electronically stored information ("e-discovery"), and the organization and management of corporate legal affairs services for large corporate clients.
9:30 am - 10:00 am - Networking/Continental Breakfast
10:00 am - 12:00 pm – Speaker Presentation (2 Hours CPE)
12:00 pm - 1:00 pm - Lunch & Business Meeting
1:00 pm - 3:00 pm - Roundtable