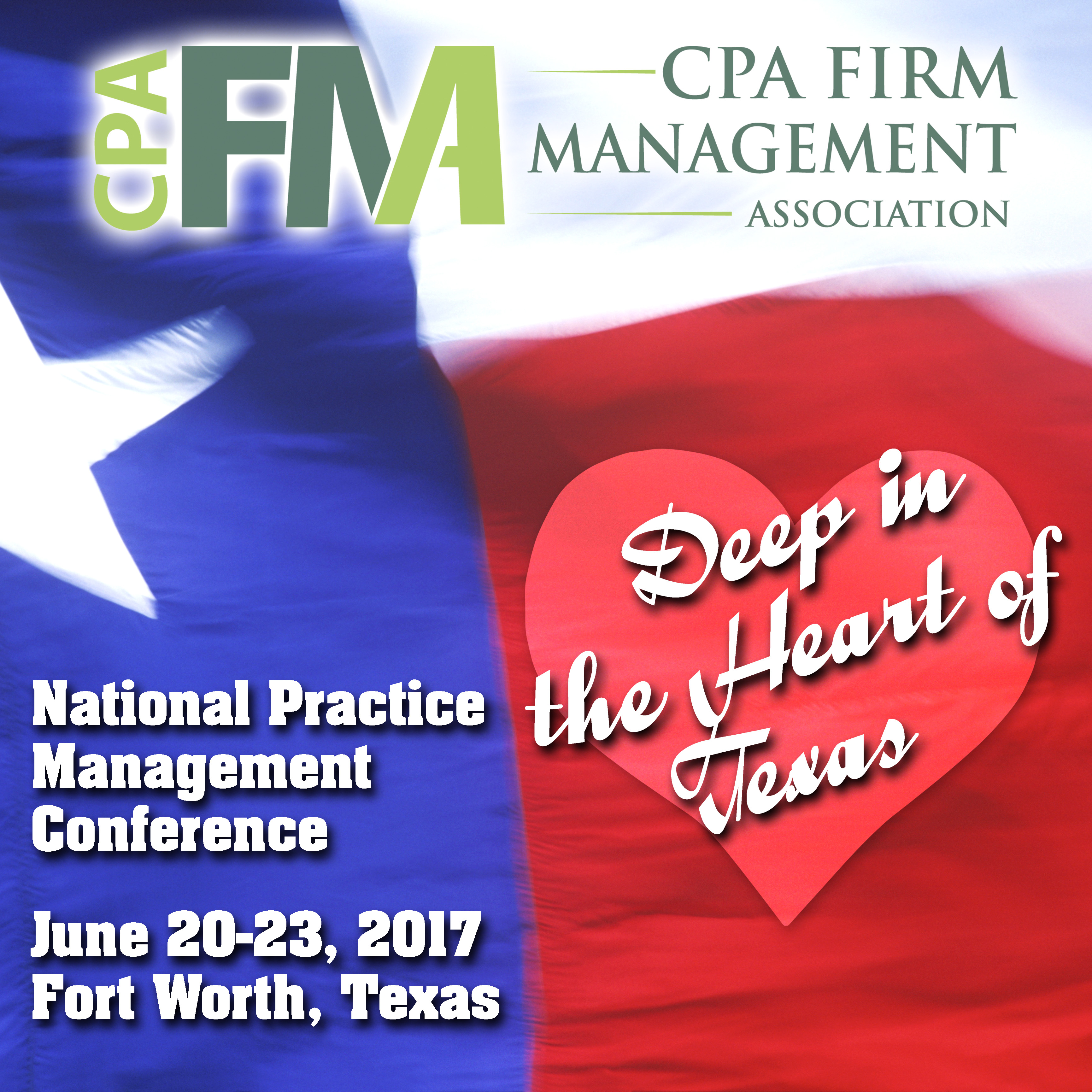 Are You Going to Join Me at the National Practice Management Conference?
We are excited that we are about two months away from the
2017 National Practice Management Conference
. As CPAFMA's Director of Education, I want to let you know that there are a lot of exciting activities planned while we are in Fort Worth and I'm sure we will have a few surprises for you.
If you are still debating on if you should attend (you should!), here are a couple of teasers . . .
C'mon it's Fort Worth! You can dust off your cowboy boots and hats and fit right in.
We have some of the best sponsors and vendors around. You will want to stop by and say hi.
We are bringing back our breakout by firm size that will be facilitated by members of the board and other CPAFMA members
We are going to have the coolest evening out event that you will not want to miss (Diamonds and Denim is the theme)
We will be crowning our 2017 ACE award winner!
We have two fantastic general sessions on Friday morning that you will want to make sure that you stay for.
Still deciding if this is right for you? Well, if you are . . .
Responsible for management of an accounting practice or
Responsible for the quality and profitability of your firm or
Supervising and/or training staff in an accounting firm or
Interested in developing a network of outstanding professionals or
Ready to promote your firm in today's marketplace or
New to the profession or an experienced manager – Then you should attend!
Are you nervous about asking your Managing Partner if you can attend? Give me a call and I will call them for you! This is a great opportunity for you to network with like-minding individuals and I guarantee that there will be lots of take-aways for you to bring back to your firm.
Feel free to reach out to me if you have any questions (larry.sheftel@aprio.com). I look forward to seeing you Deep In the Heart of Texas!