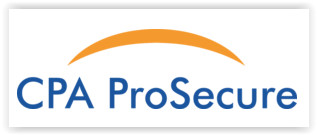 CPA ProSecure Hosts Loss Control Webinar Series
CPA ProSecure, a NAPLIA product, is presenting a free webinar series on loss control.
Risk management is on the minds of accounting firm leaders, and with good reason. In this series of three webinars we will discuss the risk landscape, claims from clients, and exposure from third-parties.
Accounting professionals can get NASBA approved CPE and CPA ProSecure clients can get policy credits by attending this loss prevention webinar series.
NAPLIA's independent risk management expert, Ralph Picardi, Esq. will present.
Session 1 - The Landscape of Risk Management for Accounting Firms | November 19, 1-2 PM EST

In this session, attendees will learn about the areas of practice from which most claims arise; the statue of limitations on claims; who owns engagement files and who should have access to them; confidentiality of information and engagement files; and what to do if issues a subpoena
Session 2 - Your Lines of Defense-Claims from Clients | December 17, 1-2 PM EST

In this session, attendees will discussion the process of building a good client base from a risk management perspective; the importance and components of effective engagement letters; the importance of management letters; the prevalence of claims for failure to detect employee embezzlement
Session 3 - Third Party Exposure-Claims from Non-Clients | January 7, 1-2 PM EST
In this session, they will cover the type of exposure CPA firms face from third parties that rely on work performed; who might bring a claim: banks, insurance companies, vendors, acquiring companies, regulatory agencies, and more; the prevalence of third party claims for failure to detect management fraud
For questions or additional information, contact CPA ProSecure at (866) 262-7542.