BDO Alliance Workshop & Networking Event
June 10, 2019
More Details
MAPCast: Security Briefing for CPA Firm Personnel
May 23, 2019
More Details
MAPCast: IT Considerations in M&A
May 31, 2019
More Details
MAPCast: Remote Workplace Trends and Techs
June 5, 2019
More Details
MAPCast: IT Infrastructure Update with an Optimization Focus
June 20, 2019
More Details
MAPCast: The Accountants Exposure To Litigation In Failure To Detect Fraud
June 27, 2019
More Details
MAPCast: Lean CPA Firm Administration
July 2, 2019
More Details
MAPCast: Transitioning from Compliance to Consulting
July 9, 2019
More Details
Michigan Chapter Meeting: National CPAFMA Conference Highlights
July 11, 2019
More Details
Technology by John Higgins
September 19, 2019
More Details
HR Best Practices
November 7, 2019
More Details
Missed a MAPCast?
PODCast archives are available.
Order Now
The Michigan Chapter keeps detailed minutes of each meeting.
Read Minutes
Michigan Chapter Meeting: National CPAFMA Conference Highlights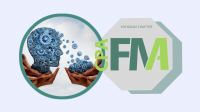 July 11, 2019 11:00am - 3:00pm

Location:
Brickley DeLong
316 Morris Ave, Suite 500
Muskegon, MI 49443

Cost(s):
$25.00 CPAFMA Member / $25.00 Non-Member
Join us to hear all of the highlights from the CPAFMA National Practice Management Conference being held in partnership with AICPA ENGAGE. Members of the national leadership team, Kristine Latchaw, PAFM and Tiffany Taft, PAFM will provide the highlights and answer questions.