BDO Alliance Workshop & Networking Event
June 10, 2019
More Details
MAPCast: 2019 CPA Firm Techs, Trends and Disrupters
April 23, 2019
More Details
MAPCast: How to Prepare for a Deposition
May 7, 2019
More Details
7 Deadly Sins of Email
May 9, 2019
More Details
MAPCast: 2019 Tax Season Debrief
May 10, 2019
More Details
MAPCast: Building a Better Marketing Budget: How Much to Spend and What to Spend it on
May 15, 2019
More Details
MAPCast: Security Briefing for CPA Firm Personnel
May 23, 2019
More Details
MAPCast: IT Considerations in M&A
May 31, 2019
More Details
MAPCast: Remote Workplace Trends and Techs
June 5, 2019
More Details
MAPCast: IT Infrastructure Update/Optimization
June 20, 2019
More Details
MAPCast: The Accountants Exposure To Litigation In Failure To Detect Fraud
June 27, 2019
More Details
MAPCast: Lean CPA Firm Administration
July 2, 2019
More Details
MAPCast: Transitioning from Compliance to Consulting
July 9, 2019
More Details
National CPAFMA Conference Highlights
July 11, 2019
More Details
Technology by John Higgins
September 19, 2019
More Details
Missed a MAPCast?
PODCast archives are available.
Order Now
The Michigan Chapter keeps detailed minutes of each meeting.
Read Minutes
7 Deadly Sins of Email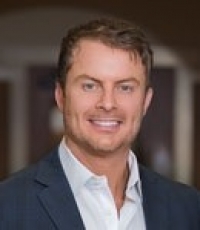 May 9, 2019 11:00am - 3:00pm

Location:
Lewis & Knopf
5206 Gateway Center, Suite 100
Flint, MI 48507

Cost(s):
$25.00 CPAFMA Member / $25.00 Non-Member
"7 Deadly Sins of Email" presented by Mike Cosgrove of PCIA.
This three-part Case Study Workshop presents examples of self-implicating, subsequently weaponized emails and guidelines for writing appropriate, shorter, clearer messages.
The program includes Seven Deadly Email Sins, Email excerpts from claims cases and disputes exemplifying the Seven Deadly Sins, and Ten (heavenly) steps to optimizing your email.
ABOUT MIKE COSGROVE:
Mike is President and CEO of PCIA. He has established a reputation as a "hands-on" problem-solver for his clients' insurance programs and assists clients in training their staff in reducing their firm's professional services risks. His services include risk evaluation and insurance placement, contract reviews and negotiations, assistance with mergers and acquisitions and international project pursuits and risk management seminars.

Mike is very active in the professional associations of PCIA's clients serving on numerous committees, both as committee chair and active participation. He frequently contributes editorials on risk management issues and regularly presents at professional development events. Mike donates much of his personal time for the betterment of PCIA's client industries. Mike is also a trustee of the Michigan Architectural Foundation (MAF), Chairs the New Members Committee and serves on the Scholarship Committee for ACEC of Michigan. Mike is a past President of PLAN, the Professional Liability Agents' Network consisting of national and international insurance professionals serving the AEC industry.

Mike began his insurance career with PCIA in 1990 as a summer intern. A graduate of Olivet College, Mike received his B.A. in Business with an insurance concentration. At Olivet College, he studied risk management and insurance techniques, specializing in commercial property and liability coverage.

In his spare time, Mike enjoys spending time with his wife and two daughters.