There will not be a Leadership Institute Class for 2023 – Please check back in 2024 for future opportunities.

Background
Firm managers are called to be leaders – by the best traditions of the accounting profession, by standards of professional responsibility, and by the expectations of the communities in which they work and live. And yet, until recently, there has been little attention given to leadership training for those responsible for the day-to-day management of CPA firms as they enter the profession and begin to develop the skills necessary for their success and the success of their firms.
In an effort to prepare emerging leaders for this calling, the CPAFMA is providing a leadership training program in cooperation with Succession Institute. The CPA Firm Management Association provides leadership training to 20 professionals through its Leadership Institute, which began with the inaugural class in 2017.
Mission
The mission of the Leadership Institute is to help firm managers become effective leaders in their communities, including the accounting profession, their firms or other workplaces, other organizations with which they are associated, their local, state, national or even international communities, and any other environments where professionals regularly have calls or opportunities for leadership.
General Program Description
The Leadership Institute provides an intensely interactive and participatory leadership training program. The 20-firm manager class size is designed to facilitate interaction and an intimate learning environment. Unlike some other association-sponsored leadership programs, this program will not emphasize substantive information about the profession. Instead, the goals of the program are to help emerging leaders to:
Increase personal self-awareness, including strengths and areas for development;
Develop and refine leadership skills, including inspiring confidence, creating a clear and compelling vision, building trust, communicating effectively, and enhancing team performance;
Improve their ability to influence others; and
Use the leadership skills they learn in order to "make a difference."
It is expected that graduates of the program not only will have become better leaders, but also will have become better CPA firm practice managers.
Eligibility for Participation
To be eligible to participate in the Leadership Institute 2.0, you must:
Be a member of the CPA Firm Management Association (CPAFMA)
Provide a letter of recommendation from another member of the firm's who knows you well and can vouch for your aptitude and potential for leadership (such as a mentor, supervisor, partner, coworker, or colleague);
Commit to attend ALL sessions (see schedule below), and obtain the commitment of your employer, if any, to support your participation and attendance (graduation from the program will require attendance at ALL sessions, including the 2020 National Practice Management Conference); and
Submit your application with all accompanying documents to the CPAFMA no later than December 31, 2019.
Selection Process
Participants will be selected from the eligible applicants, taking into account degree of interest and commitment, aptitude for leadership, and diversity of the class (including diversity in geography, practice environments, personal backgrounds, and experience). Because of the small class size and the anticipated large volume of applications, many well-qualified applicants will not be selected for a given class, but it is hoped that many of them will reapply for subsequent classes in future years. Selection of the 2020 class is expected to be completed by the end of January 2020.
Dates, Times and Locations
The course of training will be in four sessions as follows, with some activities between sessions that will not involve travel or specific scheduling commitments (times are subject to change):
Session #1 – Monday, June 22, 2020 in Sarasota, Florida (8 hours)
Situational Leadership in a Day – Instructor Tommye Barie
Leadership Behavior and Leadership and Readiness
Managing People and Developmental & Regressive Case Studies
Session #2 – Content Path During the 2020 CPAFMA National Practice Management Conference – June 23-26, 2020 in Sarasota, Florida (6 hours of dedicated sessions in addition to full conference)
Example of Sessions within the Content Path (subject to change):
Accounting in Extraordinary Times – keynote by Bill Reeb
What is happening within the profession?
Key initiatives the profession is focusing upon.
Management and Leadership – breakout by Tommye Barie
Ideas to help you effectively implement your role.
Cover commonly accepted ideas that have outlived their usefulness.
Communication Skills – breakout by Tommye Barie
Learn how to improve your listening skills
Enhance your communication skills to become more of an effective leader, manager and change agent.
Emotional Intelligence and Conflict Management – breakout by Tommye Barie
Better leverage your emotional intelligence
Learn how to management conflict
Planning and Life Management (Getting Unstuck) – breakout by Bill Reeb
View of the choices you are making regarding your career and personal life.
Tools and concepts to help create clarity re what is important to you.
Session #3 and #4 – November 10-11, 2020 in Dallas, Texas (16 hours)
CPA Firm Best Practices – Instructor Tommye Barie and Bill Reeb
Management and Leadership
Ideas to help you effectively implement your role.
Cover commonly accepted ideas that have outlived their usefulness.
Accountability and Assertiveness
Discuss the necessary elements required to create accountability.
Learn to craft your expectations with greater clarity and less ambiguity.
Staff Development – Building Your Firm Better, Faster and Stronger
Creating the right organizational hierarchy and expectations
The difference and differentiating between performance and developmental management and expectations
Succession Planning fundamentals
Review foundational areas necessary to developing a robust succession plan
Identify common disconnects between your current succession plan and this best practice review
Managing Change
How successful organizations implement change.
Cover tips to help you stack the odds in favor of successful change management.
Instructors
CPAFMA has partnered with the Succession Institute, a management consulting firm with offices in Texas, Colorado, and Florida. The firm provides a wide range of management consulting services to clients located throughout North America with a purpose of facilitating the long-term success of their clients.
Succession Institute serves a varied client base because of the diverse skill sets and experiences they are able to bring to the table. Industry concentrations include the CPA profession and the construction industry. While the name of the company implies a focus on succession, it is much more than that. Succession Institute, LLC was formed to provide a higher level of support in a broad range of consulting services, including organization development services.
"Succession management is all about organizational development."
Instructors for the CPAFMA Leadership Institute 2.0 will be Bill Reeb, CPA, CITP, CGMA, Co-Founder and CEO, Succession Institute, LLC and Tommye E. Barie, CPA, Senior Consulting Shareholder, Succession Institute, LLC.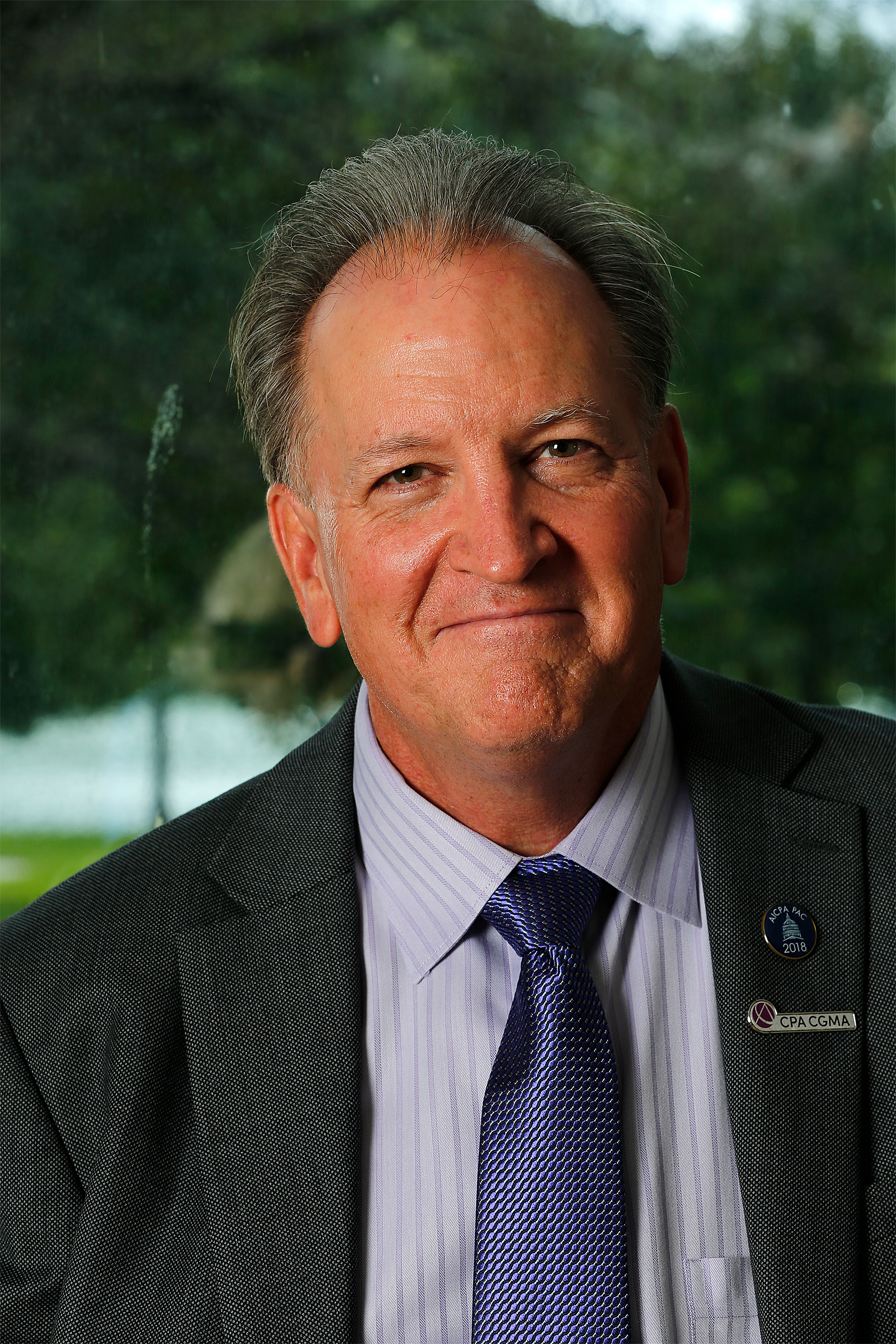 Bill Reeb has been consulting for three decades to all sizes of businesses, from Mom and Pop operations to Fortune 100 companies, primarily in the areas of strategy, leadership and change management. He decided to add the credentials of CPA behind his advisory work and became a CPA in 1986. Prior to his life as a CPA, he worked for IBM in sales back in the late 70's. As an entrepreneur, Bill has founded seven small businesses, he had two ladies clothing stores, one retail computer software store, a software development firm, a computer consulting firm, a CPA firm, and his current management consulting firm Succession Institute, LLC.
As an award-winning public speaker, Bill lectures throughout the U.S. and Canada to thousands of executives and CPAs each year. In addition, he has been featured on numerous video-taped and live television programs. As an award-winning author, Bill is internationally published with hundreds of articles and columns to his credit. He currently authors a bi-monthly column called "In the Bill-iverse" which is distributed by a number of State CPA Societies as part of their Practice Management e-newsletter. Besides being published by various magazines, journals and newspapers, Bill and his partner Dom have co-authored two books on Succession titled Securing the Future: Building Your Firm's Succession Plan with its companion field guide called, Securing the Future: Implementing Your Firm's Succession Plan. He and his partner also co-authored the Succession Resource Center website materials for PCPS in 2008 and the fourth edition of their consulting book called Becoming A Trusted Business Advisor: How to Add Value, Improve Client Loyalty, and Increase Profits. Finally, Bill's newest book is titled The Overachiever's Guide to Getting Unstuck: Replan, Reprioritize and Reaffirm. All of their books have been published by the American Institute of Certified Public Accountants (the AICPA).
Bill is an active volunteer within his profession having served in many leadership roles. He was inaugurated as Chair of the AICPA on May 21, 2019, and is a current and past member of the Board of Directors and Council, and past Commissioner on the National Accreditation Commission. He also serves as an advisory board member to several organizations, including CPAFMA.
Bill has been honored by being named as a CPA Ambassador, was presented the Pathfinder Award and served as the Texas Vision Delegate. Accounting Today has recognized his efforts by listing him as one of the Top 100 Most Influential CPAs, CPA Magazine has named him as one of the Top 100 Most Influential Practitioners, and Inside Public Accounting has listed him as one of the top 10 most recommended CPA firm consultants.
Finally, Bill enjoys a number of hobbies. He is an avid golfer and skier. But he spends the majority of his free time as senior black belt teaching (as well as continually learning) in the tao wu hsian hua (way of infinite transformation) system, which incorporates comprehensive aspects of tae kwon do, karate, hapkido, kung fu, and tai chi.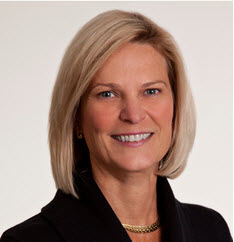 Tommye Barie is a recently retired partner of one of the 100 largest full-service accounting and consulting firms in the US. After more than thirty years as an audit and assurance partner, and as her last charge before retirement, she launched the Firm's Client Advisory Services practice. Tommye served on the firm's audit and assurance committee and the firm's FAST (forward and strategic thinking) committee.
Tommye has a proven track record of leadership and visioning with various organizations. Her thought leadership on culture, strategy and innovation led to Tommye being recognized as one of the 100 most influential people in the accounting profession, as published in Accounting Today. Additionally, the Michigan Society of CPAs recognized her with their Outstanding Visionary Award.
Tommye drives results and collaboration through balanced inspirational and strategic leadership. She is engaging and influences diverse teams to peak performance with strong interpersonal skills and vision. She has a rare blend of strategic and tactical abilities to facilitate desired outcomes.
In addition to serving her former accounting firm, Tommye is among the most well-known and highly respected leaders in the accounting profession. During 2014-2015 she served as Chair of the Board of the American Institute of CPAs, an organization with more than 412,000 members at the time and a budget of approximately $200 million, and she previously served as Chair of the Florida Institute of CPAs. She currently serves on the Board of the National Association of State Boards of Accountancy's Center for Public Trust which is an organization whose mission is to champion the public trust by advancing ethical leadership in business, institutions and organizations.
Tommye is actively involved in the international accounting profession and currently represents the United States as a board member of the International Federation of Accountants (IFAC). She currently Chairs the Governance Committee and will lead the Organization's constitutional review process. The IFAC is a global organization supporting the development of and promoting the adoption and implementation of high-quality international standards.
Tommye has always placed importance on leveraging her leadership skills and experiences to influence the lives of young professionals. Throughout her career she has mentored and guided women and men in her own firm and in the many firms she has worked with throughout the United States. Additionally, she enjoys serving on the College of Business Advisory Boards for Stetson University and University of South Florida.
Tuition and Expenses
Tuition is $749, which is payable prior to the first session and is nonrefundable. Note that the tuition covers only a small portion of the costs of the program; the Association supports the program.
Tuition includes all program materials and meals during program sessions. Participants are responsible for their own transportation to and from sessions and any meals and overnight accommodations other than those specifically covered. Participants must also register for the 2020 National Practice Management Conference.
Further Information
For further information, contact Lauren Myers, CPAFMA President (lmyers@amrms.com or phone 937-222-0030).