Rallying the Troops: Inspiring Excellence Throughout the Firm Webinar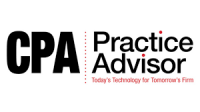 Published on July 10, 2017
Rallying the Troops: Inspiring Excellence throughout the Firm (Cool Culture Counts Series)
July 20, 2017 at 2:00 PM EDT
Do you love what you do? Having a passion for your work is just the first step in building a great firm culture. You also need to channel that passion and energy into client and employee experiences that will set your firm apart from the rest. Join Wesley Middleton, Managing Partner of MiddletonRaines+Zapata, one of the fastest growing firms in the country, and Brian Siet from Wolters Kluwer for a conversation about culture in firms.
In the third part of this 5-part series hosted by CPA Practice Advisor, the group discuss the role passion and energy play in firm culture, including:
Translating passion/energy into an enhanced client experience
Factors that improve the employee experience
Tools needed to deliver exceptional service
Creating a cool culture is key for firms that want to survive and thrive in the future. Find out how a high-performing firm accomplishes it.
Program level: Basic (no prerequisites required).
Receive 1 hour of free CPE credit for participating in this live webcast.
Please test your system for webcast compatibility by clicking here.
To register, click here.
Presenters

Wesley Middleton, Managing Partner, MiddletonRaines+Zapata, LLP
Wesley is the managing partner of the fastest growing firm in the U.S. MiddletonRaines+Zapata, LLP has been voted Houston's #1 best place to work in 2015 and 2016, with consistent growth and low staff turnover. MRZ has led the way in technology, unlimited PTO and an incredible culture that people want to be a part of. Wesley is also a Tax Partner at MRZ, with over 20 years of tax compliance and consulting experience with expertise in oil and gas, construction and manufacturing. Wesley is also the managing partner of the firm and is responsible for the expansion and growth of the firm. Wesley earned his B.S. in Accounting from the University of New York. He is a member of the AICPA, Texas Society of CPA's and the Association of Accounting Marketing. He is active as a musician at church, and in his free time, enjoys traveling with his family and watching football. Wesley has published multiple articles in Accounting Today and IPA.
Brian Siet, CPA, Senior Manager, Strategic Relationships, Wolters Kluwer Tax & Accounting US
Brian Siet is a Senior Manager, Strategic Relationships at Wolters Kluwer Tax & Accounting US. Siet's primary focus is building and expanding strategic relationships with professional associations and accounting organizations to drive increased value to individual firms. Prior to joining Wolters Kluwer, he worked for CBIZ Tofias for eight years in the accounting and audit department and the tax department. During this time, he was instrumental in implementing policies and procedures with the firm's workpaper management system, CCH® ProSystem fx® Engagement, as well as other accounting and audit and tax solutions. Siet joined Wolters Kluwer in 2005, consulting firms on policies and procedures utilizing. CCH® ProSystem fx® Engagement. From 2006 to 2008, Siet was a Solution Architect/pre-sales engineer and was promoted to Division Sales Manager for the Solution Architect team. During this time, Siet managed and coached teams who support and assist the sale of software and research solutions to wide audiences, specifically accounting firms. Siet has participated in many leadership programs as well as co-led the completion of the organizations first career path program, focusing on development and career advancement.
Moderator: Gail Perry, Editor-in-Chief, CPA Practice Advisor
Gail Perry is the editor-in-chief of CPA Practice Advisor. She also speaks at many accounting events, trade shows, and webinars. Gail is the author of over 30 books (including Mint.com For Dummies and QuickBooks 2014 On Demand), and she maintains a small tax practice. Gail is a graduate of Indiana University where she earned a bachelor's degree in journalism. She returned to school to study accounting at Illinois State University, earned her CPA, and worked for Deloitte in the Chicago tax department. She has taught college-level accounting principles and was on staff for 10 years at the Indiana CPA Society as a computer applications instructor. Gail was the publisher and editor-in-chief of AccountingWEB before joining the CPA Practice Advisor team.
This FREE online seminar is a continuation of the magazines' mission to provide unbiased, independent information on technologies available to practicing public accountants and tax professionals.
Special thanks to the program sponsor and CPAFMA member, Wolters Kluwer.