September 2014 Article Archives

Published on September 12, 2014
The 2014 INSIDE Public Accounting Best of the Best list was recently released and more than 30 AAA member firms appear on this list of firms that do more than just perform well. While all Best of the Best firms show strong growth and profitability and rank high on numerous key metrics, they also demonstrate an enviable culture. These Best of the Best firms, named annually by INSIDE Public Accounting, are at the top of their game. Firm leaders interested in constant improvement should study what these firms are doing right.
Read More >>
Published on September 09, 2014 by AccountingFly
It's campus recruiting season and that means it's time for National Meet The Firms Week. Here's your chance to attract excellent student candidates who you won't meet on campus! We hope you'll participate by posting your FREE internship and entry level positions. You can get started here.

Event Details:
Post your jobs today for maximum visibility.
Any questions? Contact Judy Schryver, judy@accountingfly.com or 850.696.1308.
Read More >>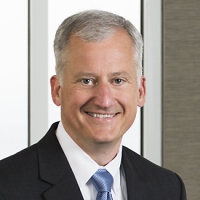 Published on September 08, 2014
The Association for Accounting Administration (AAA) has announced the appointment of Alan Alexander as Director of Professional Awareness, serving on the Association's national leadership team.
Alan Alexander joins AAA's National Board of Directors as Director of Professional Awareness, responsible for relationships with the AICPA, State Societies and other professional organizations in the accounting profession. Alan brings a strong background in leadership and as a CPA will bring additional expertise to this role and the Association. He will provide strategic leadership to AAA's professional relationships and strategic initiatives involving awareness of the professional managing an accounting practice.
Read More >>